Louisiana Worker's Death At Lake Charles, Louisiana Refinery Ends In Wrongful Death Suit And $104,950,000 Settlement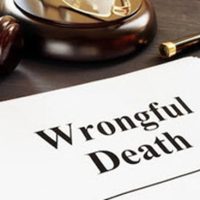 Some workplace accidents are the result of slow and consistent exposure to a hazard, such as the repetitive motion that results in tennis elbow or carpal tunnel syndrome. Some workplace accidents occur in the blaze of a fire, collision of a truck or car, or the explosion of a boiling pot of oil on an industrial kitchen stove. Indeed, some workplace accidents are so gruesome and horrific, that they are almost unimaginable.
According to reports, in September, 2020, a young 22-year-old Louisiana man suffered an extremely tragic death while on the job at a Lake Charles, Louisiana refinery. According to reports, Adam Dearmon, a technician working at Calcasieu Refinery Company in Louisiana went to work on the day of his tragic death, just like any ordinary day. Mr. Dearmon was tasked that day with cleaning hydrocarbons, and was attached by a safety lanyard to work on them at a stack tower. While he was secured by the lanyard, a worker above Mr. Dearmon was using a side-grinder, and sparks from the side-grinder hit Mr. Dearmon and his work surface. All of the sudden, Mr. Dearmon and his work area caught on fire, and Mr. Dearmon had nowhere to go to escape it. Mr. Dearmon searched for an escape, but he could not find one, and his safety lanyard was burned, sending him falling 80 feet from scaffolding, and hitting a handrail on a catwalk below. Mr. Dearmon suffered blunt-force trauma injuries to his head, broken bones, and burns on 80% of his body, and he eventually succumbed to his injuries in the hospital.
Family members filed a wrongful death lawsuit for Mr. Dearmon's death against his employer and four other responsible entities. The case was settled out of court and entered into the court's records on February, 17. The settlement reached with four out of five of the responsible entities totals $104,950,000, which is one of the largest settlements for a single wrongful death case in American history.
Help for Families of Loved Ones Who have Tragically Passed Away
As Mr. Dearmon's case illustrates, there are options for the families of workers and other people who have tragically died from an accident that is no fault of their own. When another person or entity's negligence leads to the death of your loved one in Louisiana, you may have rights to money compensation under Louisiana wrongful death laws. If your loved one passed away due to someone else's fault, or the fault of their employer, it is important to speak to an experienced Louisiana personal injury lawyer as soon as possible to learn about your rights and options under the law. The experienced Louisiana personal injury lawyers at Lunsford Baskin & Priebe offer a free and confidential consultation to learn about your story, and to see if they can help you get justice. Contact Lunsford Baskin & Priebe today and speak to a lawyer about your rights and options for free.
Source:
theexaminer.com/news/refinerys-safety-failings-lead-death-and-historic-1049-million-settlement