What Does New Orleans' Drop In Drunk Driving Arrests Mean For Drivers On The Road? How Personal Injury And Wrongful Death Claims Work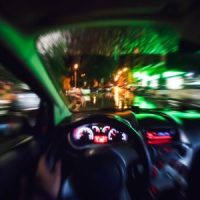 There is no doubt that drinking and driving is extremely dangerous and risky behavior that can easily result in a major car accident, serious injury, and even death. However, despite the fact that drinking and driving is well-known to be extremely dangerous in Louisiana and universally throughout the world, drunk drivers still persist, and drunk driving accidents and deaths continue. On the four-year anniversary of her daughter's death, local New Orleans woman Lois Benjamin reflects on the tragic drunk driving accident that killed her, and wonders if New Orleans law enforcement authorities are taking enough measures to keep the public safe from drunk drivers. Ms. Benjamin's daughter, Sharee Walls, was killed by a drunk driver who plowed into a crowd at 80 miles per hour on Esplanade Avenue in New Orleans. According to a local report, his blood alcohol level was more than two times the legal limit established in Louisiana. New Orleans residents, like Ms. Benjamin, wonder if there will be more drunk driving deaths and if the police are doing enough. After the same news outlet investigated the recent history of New Orleans' drunk driving arrests, the picture may be more dangerous than previously thought. The investigation revealed that the New Orleans police department arrested nearly 600 drunk drivers in 2018, which dropped significantly and surprisingly to only 69 drunk driver arrests in 2022.
Legal Options if You Are injured in a Drunk Driving Accident in Louisiana
Drunk drivers do not appear to be stopping their risky behavior any time soon, and there is always a risk when a driver goes out on the road that they may be involved in a drunk driving accident. What should Louisiana residents do, then, in the case that they are involved in a drunk driving accident? The first thing of course is to seek medical treatment and the assistance of law enforcement right away. It is also very important to speak with an attorney about rights and options under Louisiana laws when a person is injured by a drunk driver through no fault of their own. Under Louisiana personal injury laws, a person who is injured by a drunk driver may have a claim for money damages against that person, and, if they were driving in the course of their employment, perhaps their employer. In addition, if a loved one is killed by a drunk driver, and the accident was not their fault, certain family members of the deceased person may be entitled to money compensation under Louisiana wrongful death laws. An experienced Louisiana personal injury lawyer can help discuss options and next steps with a person who has been involved in a car accident caused by a drunk driver, or the family members of a drunk driving victim.
A Louisiana Law Firm that is Here to Help
When a person is involved in a car accident, it is a stressful and difficult time. The experienced Louisiana personal injury lawyers at Lunsford Baskin & Priebe are here to make that time easier for their clients, by putting together a legal strategy to get the justice they deserve. Contact Lunsford Baskin & Priebe for a free and confidential legal consultation, and speak to a lawyer today about your rights and options.
Source:
wdsu.com/article/mother-who-lost-child-to-drunk-driving-voices-concerns-after-low-number-of-dwi-arrests-in-new-orleans/42943073