Bureau Of Labor Statistics Identifies Top Dangerous Jobs In America – Trucking Reaches High As Top Dangerous Occupation For American Workers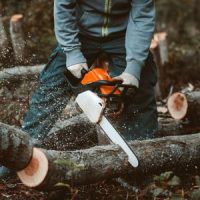 Some jobs present more obvious hazards than others. In jobs involving construction or other heavy labor, heights, high temperatures, extremely heavy machines, and falling objects all work together to create a dangerous environment for any worker. Factory jobs involve fast-paced machinery, sharp tools, slippery and uneven floors, and environmental hazards in the air. Trucking jobs involve large vehicles traveling at high speeds with the unpredictable flow of regular traffic, heavy cargo, and twisting, turning, and jumping-down high-impact movements with the body, along with long hours and exhaustion. Indeed, many of the most common jobs that Americans hold are also very dangerous, and workers and employers must take extra care to ensure worker safety at all times.
To shed light on the current picture of the safety of America's workplaces and occupations, the Bureau of Labor Statistics produced a new report in December, 2022. The BLS report provides important and helpful insights into American workplaces and the dangers that workers face every day. One interesting data set that the BLS compiled for the public is the number of fatalities in the most dangerous occupations for workers.
The Top Dangerous Occupations in the United States – Worker Fatalities 
The occupation with the most job-related deaths in 2021 was driver/sales workers and truck driving. In the year 2020, there were 887 job-related deaths in trucking, which increased to 1,032 total job-related deaths in trucking in the year 2021. This represents a 16.3% increase in worker fatalities over the year in truck driving, making it a very dangerous job in the United States. Second to truck driving in terms of the highest number of worker fatalities is construction work. In 2021 there were 951 occupational deaths in the construction industry, representing a 2.6% drop in worker deaths since 2020, but still in the category of most dangerous occupations. Protective service occupations (including law enforcement officials, firefighters, police, and transit workers) experienced a 31.9% increase in workplace deaths in 2021, with a total of 302 deaths in 2021 and 229 deaths in 2020. Homicides, suicides, and transportation incidents topped the types of fatal events that occurred within this occupation. Finally, installation, maintenance, and repair occupations, and fishing and hunting workers also rank among the top most dangerous jobs in America, with 475 fatalities and 75.2 fatalities in 2021, respectively.
Help for Injured Louisiana Workers to Get Back on their Feet
Of course, and unfortunately, in addition to worker fatalities, there are thousands of worker injuries that occur in the United States every year, rendering workers unable to do their regular jobs and earn a living. In Louisiana, and in many states, fortunately, there are programs to help injured workers get back on their feet while they treat and heal from a workplace injury. Under Louisiana workers' compensation laws, most Louisiana workers who are injured on the job are eligible for workers' compensation benefits, such as wage replacement benefits and medical costs. If you have been injured on the job in Louisiana, contact the experienced Louisiana workers' compensation lawyers at Lunsford Baskin & Priebe. Contact Lunsford Baskin & Priebe today and speak to an experienced Louisiana workers' compensation lawyer for free.
Source:
bls.gov/news.release/pdf/cfoi.pdf