Former Dance Instructor Awarded $2.5 Million in Connecticut Malpractice Suit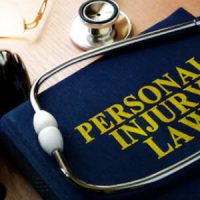 A former dance instructor received good news back from the jury in his medical malpractice case last week. The Superior Court jury in the medical malpractice case concerning plaintiff Carlos Ortiz and defendants Dr. Christopher Meltsakos and Stamford Hospital returned their verdict in just over four hours on Friday, September 29. The jury ultimately found in the medical malpractice case concerning Dr. Meltsakos and Stamford Hospital's treatment of Ortiz's leg was improper, assessing 60% of the fault to Dr. Meltsakos, and the remaining 40% of liability to Stamford Hospital. The jury ultimately found that the damages equated to $2,590,194 for both defendants.
According to Court filings, the injury that led Ortiz to seek treatment from Dr. Meltsakos and Stamford Hospital occurred way back on May 25, 2016, when he fell and fractured his left leg while he was at home. At the time, Ortiz was taken by ambulance to Stamford Hospital for treatment for the fracture injury to his leg. However, following the initial treatment of his left leg injury by Dr. Meltsakos, Ortiz claims that the doctor failed to provide proper care and treatment, and failed to properly monitor Ortiz's condition post-treatment. As a result of the improper care of his leg injury, Ortiz is said to have developed compartment syndrome, a "painful condition when pressure within the muscles builds to dangerous levels". Ortiz was forced to undergo 15 operations and to remain in the hospital from the time of his accident to July 2, 2016. Tragically, a dance instructor by profession, in the end Ortiz completely lost the use of his left leg due to the medical malpractice, and now must use crutches or a wheelchair to move and do activities of daily living.
Medical Malpractice Cases in Mississippi
In Mississippi, like Connecticut, when a medical professional injures a person by acting outside what is considered an acceptable medical practice, the injured patient may be entitled to compensation. Under Mississippi medical malpractice laws, when a doctor, hospital, or other healthcare professional is negligent in treating a patient, and that patient is injured as a result, they may be liable to the injured patient for medical expenses, lost wages, damages for pain and suffering, and other important compensation. In addition, if a patient is tragically killed due to a doctor or healthcare professional's negligent care, certain members of their family may be entitled to compensation, such as medical treatment expenses, pain and suffering for their loss, and funeral and burial expenses. In order to determine whether you may have a claim under Mississippi medical malpractice laws, it is important to speak with an experienced Mississippi personal injury lawyer as soon as possible about your rights and options.
If you were injured as a result of a healthcare professional's negligent treatment, contact the experienced Mississippi personal injury lawyers at Lunsford Baskin & Priebe for a free and confidential consultation. Contact Lunsford Baskin & Priebe today and speak to an experienced Mississippi lawyer about your rights and options for free.
Source:
ctpost.com/news/article/stamford-hospital-malpractice-lawsuit-2-5m-18401593.php