Five Kinds Of Workers Most Likely To Suffer From Neck Pain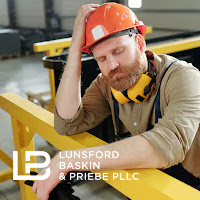 At any given time, as many as 20 percent of Mississippians suffer from neck pain. In many cases, the neck pain causes them to miss substantial work time. Extensive rest and physical therapy are usually the only ways to treat this problem.
Most families live hand to mouth. They cannot pay unexpected medical bills on top of everyday expenses. So, work-related neck injury victims need wage replacement and also medical bill payment. A Jackson workers' compensation attorney can obtain these needed benefits.
Emergency Responders
Like many of the other workers on this list, police officers often sit for long periods. That's especially true for patrol officers. Sitting when combined with the tension police officers feel in these troubled times is enough to give almost all of them serious neck pain.
Firefighters don't spend very much time sitting. But they do spend lots of time dragging hoses, climbing ladders, and hauling heavy loads. These activities are extremely straining. Most people feel this physical strain in their necks before they feel it anywhere else.
Truckers
The coronavirus pandemic might have affected these workers more than any others. These drivers face intense pressure to keep store shelves stocked. As a result, they are often on the road for even longer periods of time.
Furthermore, large trucks are designed to haul as much cargo as possible. They weren't designed with drivers in mind. As a result, many truckers must hold their heads at odd angles to maintain a proper lookout. That's especially true on urban streets. Even a slight bit of such activity could cause a neck injury.
Flight Crews
Flying a plane is even harder than driving a truck. Pilots don't just sit for extended periods. They must also continuously look over large consoles to monitor instruments. The more such movements they make, the more their necks hurt.
Hospitality crew members often have the opposite problem. These individuals usually stand for long periods. They also do a lot of bending and stretching. These activities are very hard on the back, and especially the neck.
Stockers and Loaders
Lifting heavy loads and holding the neck at odd angles often creates a neck injury. Loaders and stockers do both these things. They often carry heavy loads off trucks and reach high to place them on store shelves.
Assembly Line Workers
The aforementioned neck injuries are usually repetitive stress injuries. People do the same things over and over. Assembly line workers are especially susceptible to such injuries. They not only execute the same tasks all day. They use the same muscle motions all day.
Extended time off work is basically the only repetitive stress antidote. Available workers' compensation benefits allow most victims to take as much time off as they need. Most Mississippi workers' compensation programs last up to 450 weeks. Moreover, the lost wage benefits are usually retroactive to the claim filing date.
Connect with a Tough Mississippi Attorney
Work-related neck injuries usually occur slowly over time. For a free consultation with an experienced workers' compensation lawyer in New Orleans, contact Lunsford, Baskin & Priebe, PLLC. After-hours visits are available.
Resource:
rehab2perform.com/news/neck-pain-facts-and-stats