Diagnosing and Treating Work-Related Head Injuries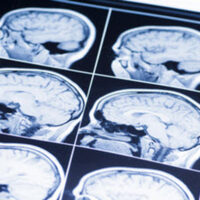 At this very moment, over thirteen million people are living with the effects of a Traumatic Brain Injury. And, job injuries are one of the leading causes of TBIs.
Jobsites combine all three major head injury causes. Trauma wounds include being struck by falling objects or debris. Falls often cause head injuries, because the violent motion causes the brain to slam against the inside of the skull. Finally, sudden loud noises, which are common on construction sites, trigger shockwaves which disrupt brain functions.
Head injuries are permanent. When brain cells die, they never regenerate. As a result, a New Orleans workers' compensation attorney can normally obtain substantial benefits in these cases.
Diagnosing Head Injuries
The head injury misdiagnosis rate is quite high. Many of these victims do not have signature symptoms, such as unconsciousness and vomiting. Additionally, the brain often conceals its own injuries. Frequently, concussed football players want to go back onto the field. They tell their coaches they "feel fine."
That's usually the truth. Many of these players do not realize how badly they are injured. This attitude is very normal among head injury victims. Since there is no obvious sign of damage or distress, many doctors ascribe confusion and other initial symptoms to shock from the accident.
In Louisiana, job injury victims can choose their own doctors. That's a significant advantage in these situations. An attorney can refer job injury victims to head injury specialists. These professionals know how to identify and diagnose whiplash and other soft tissue brain injuries which do not show up on many common diagnostic tests.
Treating Head Injuries
As mentioned, all brain injuries are permanent. However, the right combination of surgery and therapy can effectively assuage the symptoms.
Brain surgery sounds intricate, and it is intricate. Surgeons must normally cut a hole in the skull in order to reduce brain swelling. Otherwise, the brain could press against bone and cause further injury. Such surgery often causes some collateral damage, but a good surgeon knows how to minimize this damage. And, wearing protective headgear is a lot better than living with a brain injury.
Most brain injury treatments involve physical therapy. Normally, physical therapists work on muscle tone and range of motion, so progress is steady and easy to measure. But brain injury physical therapists must train uninjured areas of the brain to assume lost functions. That's a long and laborious process.
In Louisiana, workers' compensation benefits last up to 52o weeks. That's one of the longest recovery periods in the country. As a result, brain injury victims have plenty of time to get better. Moreover, workers' compensation also pays for medical devices, like wheelchairs, dwelling accommodations, like wider hallways, and home health care. 
Count on a Dedicated Attorney
Head injuries cause lifelong ill effects. For a free consultation with an experienced workers' compensation lawyer in New Orleans, contact Lunsford, Baskin & Priebe, PLLC. We routinely handle matters in Louisiana and Mississippi.
Resource:
cdc.gov/traumaticbraininjury/data/index.html
https://www.lunsfordbaskin.com/a-closer-look-at-job-related-hearing-loss/