Chemical Exposure and Workers' Compensation in Louisiana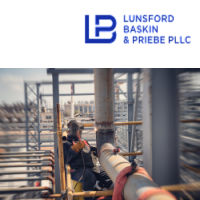 When a worker becomes ill due to exposure to toxic and hazardous chemicals in the workplace, they have a right to file a workers' compensation claim. Chemical exposure can lead to severe health issues, many of which can result in long-term damage. So it's essential for workers to successfully file a claim to ensure they get the benefits they need. 
If you have questions about chemical exposure in the workplace or need help filing a claim, our Louisiana workers' compensation lawyers can help. We specialize in workers' compensation law and know what it takes to help injured, and ill workers get the full amount of benefits they deserve. 
What Is Chemical Exposure?
Typically, humans come into contact with chemicals every day, both directly and indirectly. There are chemicals in just about everything. However, chemical exposure specifically refers to a person coming into contact with such a high amount that it causes them to become ill or sustain an injury. This can happen from a single exposure to an extremely toxic and hazardous chemical, or it can result from prolonged exposure over a period of time. 
How Does Chemical Exposure Occur?
As chemicals are all around us in so many different things that we come into contact with, exposure can happen just about anywhere, including school, home, work, or in a commercial or public space. 
The workplace, however, is generally where exposure to some of the worst chemicals and hazardous materials occurs. The top industries for chemical exposure include:
Manufacturing plants

Industrial plants

Agriculture

Oil and gas extraction

Petrochemical plants

Waste sites

Refineries

Pest extermination

Construction sites

Maritime and shipyards

Chemical labs
Those who work in these fields and industries can become sick or injured from chemical exposure through skin or eye absorption, inhalation, ingestions, and accidental injection. 
Most Dangerous Hazardous Materials and Chemicals
Depending on the industry, there are numerous chemicals and toxic materials that can result in chemical exposure injuries and illnesses. Some of the worst chemicals and hazardous materials include:
Polycyclic aromatic hydrocarbons (PAHs) – gasoline, petrol, crude oil

Fiberglass and styrene – resins, gelcoats, reinforced plastics

Asbestos – insulation

Radon – rock and soil

Hydrochloric acid-neutralizing agent in food, textile, metal, and rubber industries

Cadmium – batteries

Benzene – degreasers

Carbon monoxide – engine exhaust

Nitrates – fertilizers

Methylene Chloride – auto part cleaners, paint removers

Arsenic – pressure treated wood

Cyanide – rat poison

Nickel – cement

Chromium – paints, industrial production
What Are the Signs and Symptoms of Chemical Exposure?
Exposure to chemicals and toxic materials can result in a variety of symptoms and illnesses depending on the exact substance, how contact was made, and the duration of exposure. Generally, the longer someone is exposed to a chemical, the more severe and long-term their illness will be. However, immediate and single exposures can also cause severe and life-threatening injuries and illnesses. 
Some of the common signs and symptoms of chemical exposure in the workplace include:
Dizziness

Headaches

Weakness

Chest pain

Chronic cough

Loss of consciousness

Eye pain

Muscle fatigue and twitching

Vomiting

Convulsions and seizures

Pulmonary edema

Respiratory failure

Wheezing and shortness of breath

Redness and blistering skin

Detachment of upper skin layers

Slow wound healing

Immune deficiency

Asphyxiation

Arrhythmias

Stinging and burning in eyes or skin
Is Chemical Exposure Covered By Workers' Compensation?
Chemical exposure is covered by workers' compensation. However, there are cases where chemical exposure can be difficult to prove. Some symptoms of chemical exposure are not immediately apparent and only become so after long-term exposure. The problem is that workers' comp claims are most successful when filed as soon as the injury or illness occurs. 
So, if an illness or symptom does not appear until a year or two after exposure, it can sometimes be difficult to prove that the illness or symptoms are the result of workplace chemical exposure and not from something else. This is why it is crucial to work with an attorney. 
Workers' compensation attorneys know the challenges of providing sufficient medical evidence to prove that an injury or illness is work-related. They can guide you through your case and ensure the insurance company approves your claim for the full amount of benefits you deserve. 
Connect With an Experienced Louisiana Workers' Compensation Attorney
Though proving chemical exposure is not always easy, it is not impossible. Our team has experience handling a number of cases involving chemical exposure. We are dedicated to helping our clients get the benefits they deserve. 
For a free consultation with an experienced workers' compensation lawyer in Louisiana, contact Lunsford, Baskin, and Priebe, PLLC. After-hours visits are available.