Is There Workers' Compensation for Roofing Contractors?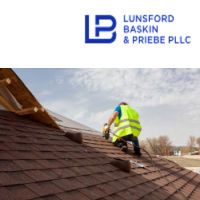 It's fairly common knowledge that construction jobs come with certain dangers and workplace hazards. In fact, according to The United States Bureau of Labor Statistics, roofers have one of the highest rates of workplace injuries and illnesses of any occupation, as well as the highest rates of occupational fatalities. 
There are several obvious reasons why working as a roofing contractor can be dangerous, but none that justify the high level of workplace fatalities within the field. As a roofer, you face dangers every day while performing your job, so if you have sustained a workplace injury, you may be entitled to workers' compensation benefits for roofing contractors. Contact us today to find out how we can help advocate for you and make sure you receive the compensation you deserve.
Causes of Roofing Accidents
According to OSHA, falls consistently account for the greatest number of fatalities in the construction industry. Several things may contribute to roofing accidents and falls. Human error, failure to use protective equipment, and unstable working surfaces are all common contributing factors. Most of the time, roofing accidents occur because of the following:
Lack of safety equipment

Lack of proper training

OSHA violations

Failure to follow safety procedures

Negligence such as being intoxicated on the job

Manufacturer defects

Insufficient lighting

Electrocution

Structural or ladder collapse
OSHA has implemented safety precautions to prevent the common occurrence of construction injuries, but too often employers will cut corners for the sake of profit. By doing this, employers put their construction workers at unnecessary risk. The OSHA regulations that employers are supposed to follow include:
Covering floor holes

Using aerial lifts or elevated platforms to provide safer working surfaces

Using guardrail systems with toeboards and warning lines

Installing control line systems to protect workers near the edges of roofs

Using safety nets or body harnesses
Common Injuries 
According to OSHA statistics, falls are the leading cause of construction site accidents and account for 31% of all construction fatalities. Workers on scaffoldings, ladders, or roofs more than 6 feet above the ground are at the greatest risk for serious injury or death. Many other factors may play a role in roofing accidents, but the most common injuries roofing contractors sustain include:
Damage to the internal organs

Head trauma

Traumatic brain injuries

Loss of limbs

Lacerations, cuts, and sprains

Burns

Puncture wounds
When Can You File for Workers' Comp?
In all states, workers' compensation covers job-related injuries for roofers. However, in a small number of states, you may be able to claim benefits for non-job-related injuries. Whether you were injured on the job or you sustained an injury that keeps you from working, you should speak with a lawyer as soon as possible to find out what your options are.
Injured roofers can seek compensation regardless of where on their body they were injured. In almost every state, the process of claiming workers' comp starts with notifying your employer of your injury. Time is of the essence in these cases, because most states have a time limit on when you must file a claim. To avoid letting your workers' comp benefits expire, speak with an experienced attorney as soon as you can. 
Contact a Mississippi Workers' Comp Lawyer Today!
Workplace injuries can happen at any time and can put a heavy burden on you during a time when you need rest and recovery. You shouldn't have to worry about your finances while you recover from a workplace injury, so let us help you. We have the experience needed to fight these insurance companies in court, and we want you to receive the compensation you deserve.
For expert workers' compensation support in Mississippi, contact Lunsford, Baskin, and Priebe, PLLC. Our attorneys specialize in workers' compensation for roofing contractors, and we have years of experience helping Mississippians receive the workers' compensation they deserved. Call our office at 504-788-2994, or schedule a free case evaluation by clicking here.