Car Accidents in Mississippi Included in the 20 Worst States for Fatalities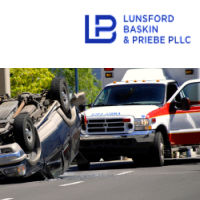 Fatal car accidents in Mississippi have risen 20% in 2021 compared to 2020. It is thought that the reason for this is because of COVID-19. During the pandemic, drivers became accustomed to less traffic and emptier roads, allowing them to believe they can get away with certain bad habits like distracted driving. 
While the danger may have decreased during the pandemic due to fewer drivers on the road, the majority of people are back at work now, and traffic has returned to its pre-pandemic state. However, these bad habits have remained among Mississippi drivers, leading to a sharp increase in driver fatalities. 
In this blog, we discuss the most common reasons for fatal car accidents in Mississippi, as well as the 10 worst states in the country for driver fatalities.
Common Causes of Car Accidents in Mississippi
Mississippi has gained a reputation for being one of the most dangerous states to drive in, and there's a reason for that. According to a study conducted by the NHTSA, Mississippi has the highest rate of fatal car accidents per capita in the country. Why is this number so high? Some of the most common causes of Mississippi car accidents include:
Unsafe Driving Conditions
An analysis of crash data by the NHTSA showed that high accident rates in Mississippi were due to poor driving conditions. For the past five years, the American Society of Civil Engineers rated a quarter of all state highways either "poor" or "fair".
Driving Under the Influence
Accidents related to alcohol are the third-leading cause of traffic fatalities in the whole country, so Mississippi is not alone in this regard.
Poorly-Maintained Vehicles
Unfortunately, many vehicles on Mississippi roads still do not have seatbelts installed, creating a problem in and of itself. Data suggests that the reason Mississippi driving habits are widely considered the worst is because of poorly maintained vehicles.
Distracted Driving
It is a very human mistake to get distracted while driving. Drivers face many different distractions behind the wheel, and it only makes sense that something on the road or in your vehicle might cause you to become distracted. However, drivers must remain vigilant and focus on the road at all times to keep themselves and others safe.
The 10 Worst States for Fatalities 
If you are driving in any of the following states, it's best to remain alert at all times and be prepared for the worst. Many of the following states are frequently featured on worst driver lists year over year. The stats below are based on fatal crashes vs. the population size.
#10 – Oklahoma – 15.6 annual fatal crashes between 2016 and 2018 for every 100,000 people
#9 – Florida – 8,775 fatal accidents between 2016 to 2018
#8 – West Virginia – 795 fatal accidents between 2016 to 2018
#7 – New Mexico – 1,052 fatal accidents from 2016 to 2018
#6 – Alabama – 2,719 fatal crashes from 2016 to 1018
#5 – Kentucky – 2,148 fatal accidents between 2016 and 2018
#4 – Arkansas – 1,462 fatal accidents between 2016 and 2018
#3 -Louisiana – 2,125 fatal crashes between 2016 and 2018
#2 – South Carolina – 2,836 fatal accidents between 2016 and 2018
#1 – Mississippi – 1,831 fatal crashes between 2016 and 2018
Contact a Mississippi Car Accident Lawyer Today!
Car accidents can happen at any time and can put a heavy burden on you during a time when you need rest and recovery. You shouldn't have to worry about your finances while you recover from an injury, so let us help you. We have the experience needed and we want you to receive the compensation you deserve.
For expert personal injury support in Mississippi, contact Lunsford, Baskin, and Priebe, PLLC. Our attorneys specialize in Mississippi personal injury cases, and we have years of experience helping Mississippians receive the compensation they deserved after a car accident. Call our office at 601-488-3975, or schedule a free case evaluation by clicking here.