Can You Lose Workers' Comp Benefits for Being Intoxicated?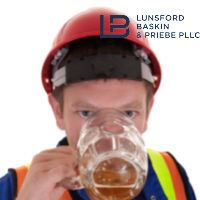 Louisiana workers' compensation law states that if an employee was intoxicated at the time that the employee's injury occurred and the intoxication caused the injury, then the workers' compensation insurance company does not have to pay workers' compensation benefits to that employee.
Still, workers' compensation cases can be complicated when matters of substance use come up. The experienced attorneys at Lunsford, Baskin & Priebe, PLLC, can help you with your workers' comp case. Give us a call at 504-788-2994.
Screening for Drugs and Alcohol Following an Injury
Following a work-related accident, your employee might require that you take a drug and alcohol test immediately after the accident occurred as a condition of receiving workers' compensation medical and disability benefits. Your employer must make sure that you're given a valid test and that the "chain of custody" rules are followed when handling the blood or urine sample used for the test, meaning that controlled conditions and proper handling of samples are carried out.
If the test results are positive and indicate intoxication by alcohol or drug use, you may not be able to recover benefits if your injury resulted from this intoxication. The court will presume that it was your intoxication that led to the injury, thus nullifying your ability to receive workers' compensation benefits. It will then be up to you and your attorney to convince the court that your alcohol or drug use was not the cause of the accident.
The Intoxication Defense and Workers' Comp
Employers and insurers often use the intoxication defense to avoid paying workers' compensation benefits. And if you refuse to take a test screening for alcohol and drugs, the court will likely presume that you were intoxicated.
If a substance test detects the presence of alcohol or drugs in your system but you believe that the results of the test are incorrect, you have the right to be re-tested immediately. Such subsequent testing will be at your own expense, however.
How Drug-Testing Affects Workers' Comp Benefits
You may actually have a better chance of beating the accusation that you used drugs, as opposed to alcohol, following a work-related injury. If your blood alcohol level measures in excess of 0.08% after a post-accident screening, being able to claim benefits will be very difficult.
If you are accused of using non-prescribed or illicit drugs that could have caused your accident, your workers' comp case will likely hinge on whether or not your employer has a written and promulgated drug-use policy. The way in which the blood, urine, or hair sample forming the basis of the defense was collected can also come into play.
Still, your case may be decided in your favor if your employer did not have a written policy prohibiting drug use. If your employer cannot prove that you received a copy of such policy, and if the policy did not expressly state that drug and alcohol use at work will result in forfeiting benefits.
If any of these conditions are true, the insurer does not get the benefit of the presumption of intoxication that's usually automatic after a positive drug test result is returned.
Additionally, if the sample collected for testing did not conform to the uniform chain of custody procedures, the toxicology results might be invalidated. The collection, preservation, and transport of a sample, as well as the testing processes themselves, must conform with protocols. If these rules aren't followed, the intoxication defense will be weakened, and benefits may still be awarded.
Rely on an Experienced Louisiana Attorney
The workers' compensation process is usually long and often frustrating. For a free consultation with an experienced workers' compensation lawyer in New Orleans, contact Lunsford, Baskin & Priebe, PLLC. We routinely handle matters in Louisiana and Mississippi.