What Happens if You Are Injured in a Car Accident in a Parking Lot?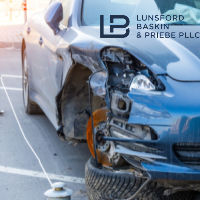 Most people are wary when traveling over 50 mph on a freeway. Cars zip back and forth as they change lanes, and some drivers speed without seeming to pay attention to the rules of the road. You may be surprised to know that parking lots are also dangerous places for drivers, passengers, and pedestrians.
According to the National Safety Council, at least 60,000 people are injured in parking lot accidents each year. Even more surprising than that figure is the fact that more than 500 people actually die in parking lots and parking garages each year.
Clearly, this is a problem.
There are several reasons for this counterintuitive reality:
People assume that they are safe in parking lots and do not pay attention. They may be on their phones, adjusting the radio station, looking at coupons, opening a soda that they have just purchased, fastening their seat belt, programming directions on their phone or GPS, or talking about the expedition to small children who are tired of shopping. Distracted driving is just as much of a problem in parking lots as it is on the roads in general.
Sometimes, especially in crowded lots, two cars may both try to park in the same space at the same time. Because the drivers are focused on the parking spot instead of on what vehicle is approaching, they miss obvious signals and collide.
Two cars may back up into each other. It's true that backup cameras became mandatory for all cars in 2018, but there are many older cars on the road without backup cameras. Even with cars that are equipped with backup cameras, safety is not 100% guaranteed. This technology provides only an 80-degree field of view around the vehicle. Everything else may as well be a blind spot.
Even in parking lots, some drivers operate their vehicles aggressively. They may be angry at having a prime spot taken by another driver or simply annoyed at the shopping excursion itself; the fact remains that speeding and carelessness are not confined to highways.
Some drivers ignore stop signs, speed limits, and directional arrows. They may cut across parking spaces and lanes to take improvised shortcuts.
The right of way is less clear cut in parking lots and parking garages than on the open road, where there are lane markers and clear expectations. Cars may be driving in various directions, and drivers may be legitimately confused.
One car may rear-end another if the driver isn't paying close attention because drivers often have to make unexpected stops to allow pedestrians to cross.
Icy patches or uncleared snow may cause one car to slip and slam into another.
Driving under the influence can be a problem in parking lots. According to the CDC, 2.5% of Louisianans report driving after drinking too much. Compare this to the national percentage, which is 1.9%. (The news is somewhat better in Mississippi, where 1.2% of the population self-reported driving after drinking too much.)
One out of every five accidents happens in a parking lot.
What should you do if you are injured in a parking lot car accident?
First of all, stay calm. Getting angry at the driver who hit you is counterproductive. Now you have not only a damaged car and injuries from your collision to worry about but also an enraged or overly defensive driver to deal with.
Take stock of your injuries and those of anyone else in the car. Safety is paramount.
Exchange insurance information and contact information with the other driver without admitting blame or even apologizing. Even words you have spoken (in shock) to be polite and reassuring can be twisted and used against you at a later date.
Be aware that unless there are injuries, the police will probably not automatically respond to a parking lot accident because they occur on what is most likely private property.
Take pictures and gather witness statements if possible since there may not be an accident report.
Contact an experienced car accident attorney who is familiar with parking lot accidents. If the other driver's insurance is reluctant to fairly compensate you, you will need the help of an expert to prove fault. Because parking lots are generally private spaces, you may be able to file a lawsuit against the store or property owner if inadequate or confusing signage caused the accident.
What types of injuries are common in low-speed collisions?
Although your car and the car that hit you are only slightly dented, it is possible that you sustained injuries in your parking lot collision.
Whiplash is the most common injury in these types of accidents because the cars are involved in sudden acceleration and deceleration. This can jerk your head back and forth, causing soft tissue damage to your neck.
Insurance companies may try to argue that you are not injured because you didn't need an ambulance or because there was only minor damage to your car.
This is why you need a personal injury lawyer on your side.
When you hire Lunsford Baskin & Priebe LLC to represent you, we will protect your rights and fight for the maximum compensation possible. We will conduct an independent investigation and gather all evidence. We will make sure all responsible parties are on notice and speak with witnesses.
After we have your medical records and billing, we will verify the extent of your injuries and what your future prognosis is. In serious injury cases, we may need to retain medical experts and vocational experts to explain what your future care needs will be.
To learn more about how we can help you after being injured in a parking lot car accident, contact Lunsford, Baskin & Priebe, PLLC, today to schedule a free consultation. 601-488-3975