Bypassing Workers' Compensation In Louisiana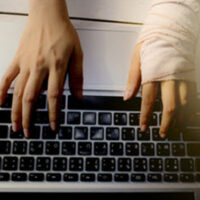 Normally, workers' compensation is the exclusive remedy for job-related injuries in the Bayou State. That's good news and bad news for victims. The good news is that workers' compensation is no-fault insurance. Even if the victim was partially, or entirely, to blame for the accident, full benefits are available. However, this compensation is usually limited to economic losses. Typically, economic losses in a job injury claim include lost wages and medical bills.
In some cases, job injury victims may partner with a New Orleans workers' compensation lawyer, file a legal claim outside the system, and obtain additional compensation for noneconomic losses, such as pain and suffering. It's also nice to know that, if the employer was uninsured, work injury victims still have legal options.
Uninsured Employer
There are basically two sub-categories in this large overall category. Some employers flaunt the law and refuse to buy insurance. Others make false statements to insurance companies which then deny claims.
Louisiana law requires most employers to purchase workers' compensation insurance. Just like some people drive without auto insurance, some employers conduct business without workers' compensation insurance. These scofflaws run different risks. Individuals caught without insurance normally face drivers' license suspension and possible jail time. Employers caught without insurance typically only pay a small fine. So, for many, this risk is worth taking.
A different kind of risk usually determines premium amounts. Auto insurance risks mostly involve your driving record and age. Workers' comp insurance risks mostly involve the number of workers and the type of work they do. To reduce their risk, and therefore reduce their premiums, many employers lie about the number of workers or the type of work. If an insurance company catches them, the company usually denies payment.
The approach is different, but the outcome is the same. If the employer is uninsured, the victim may sue in civil court. Typically, Louisiana law forbids employers from using some effective defenses in these situations. So, it's easier to prove negligence and obtain fair compensation.
Employer Recklessness
Some employers take risks with their insurance policies. Others take risks with worker safety. Some bosses send workers into environments they know are dangerous. For example, a boss might send renovation workers to rework an old building, which probably contains asbestos, without proper protection.
In these situations, injured victims often have a choice. They can file workers' compensation claims, assuming the employer is insured, or they can file civil damage claims. The best choice usually depends on the facts of the case and the victim's financial need.
Third Party Claim
Employers and/or victims are often not the only parties responsible for workplace accidents. In many situations, a negligent co-worker and/or a defective product is involved as well. These responsible parties cannot use workers' compensation as a force field against their own culpability.
Co-worker claims usually involve negligence. Many individuals are effectively judgement-proof, so a co-worker lawsuit does not always make sense, from a financial standpoint. Manufacturers are usually strictly liable for injuries their defective or dangerous products cause. And, manufacturers usually have very deep pockets. So, if this opportunity is available, most job injury victims take advantage of it.
Reach Out to a Savvy Attorney
Many injured workers have multiple legal options. For a free consultation with an experienced workers' compensation lawyer in New Orleans, contact Lunsford, Baskin & Priebe, PLLC. We routinely handle matters in Mississippi and Louisiana.
Resource:
irmi.com/term/insurance-definitions/exclusive-remedy