How Does A Pre-Existing Condition Affect A Mississippi Workers' Compensation Claim?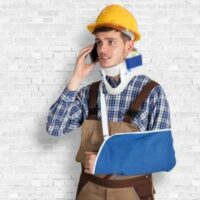 Legally, pre-existing conditions do not affect these claims at all, at least in most cases. The eggshell skull rule states insurance companies cannot use a victim's physical or other vulnerabilities as an excuse to reduce or deny compensation. The few exceptions are outlined below. However, a pre-existing condition often affects diagnosis and treatment of workplace injuries. More on that below as well.
Usually regardless of the victim's medical history, a Jackson workers' compensation attorney can obtain wage replacement and medical bill payment. Most workers' comp plans pay two-thirds of the victim's average weekly wage for the duration of a total temporary disability. Other compensation plans are available in other cases. Medical bill payment benefits usually include all reasonably necessary medical expenses, from the first moment of hospitalization to the last physical therapy session.
Legal Issues
Typically, the eggshell skull rule applies if the job injury exacerbated the pre-existing condition. This doctrine does not apply if the opposite thing happened. The line between the two is often very fine.
Generally, a doctor can easily trace problems to specific instances. For example, if Al has a bad knee which only hurts after he twisted it at work, it's pretty obvious that the eggshell skull rule applies. But if Al's knee hurt before he twisted it at work, it's harder to obtain full compensation.
Making things even more difficult is the fact that the insurance company's "expert" witness usually claims that Al's workplace injury made his bad knee worse.
There are two bits of good news. First, the burden of proof is rather low in these situations. So, a little evidence goes a long way. The same thing goes for witness credibility. A minor clip-up during an aggressive cross-examination, which usually happens at administrative appeal hearings, could torpedo a witness' testimony.
Second, even if the eggshell skull rule does not apply, the victim still gets compensation. S/he just gets less compensation.
Diagnosis and Treatment Matters
These issues are much more troubling, and come up much more frequently, than the rare eggshell skull rule exceptions.
Assume Tanya has a history of asthma. She develops breathing problems. A doctor might assume that Tanya's asthma is flaring up, so the doctor might prescribe a stronger inhaler or other such medicine. This treatment does nothing to address toxic exposure and other work-related breathing problems.
So, by the time a doctor properly diagnoses a work injury/pre-existing condition illness or injury, the victim's condition has often deteriorated to the point that aggressive measures are necessary.
These aggressive measures are usually costly and risky. Many insurance companies are unwilling to pay these costs and take these risks. Attorneys advocate for victims in these situations, so they continue to get the treatment they need.
Work with a Diligent Attorney
If you have a pre-existing condition, some special issues may apply to your claim. For a free consultation with an experienced workers' compensation lawyer in Jackson, contact Lunsford, Baskin & Priebe, PLLC. We do not charge upfront legal fees in these matters.
Resource:
law.cornell.edu/wex/eggshell_skull_rule