Young Construction Workers Death On Washington State Casino Project Highlights Options For Family Members Under Workers' Compensation Laws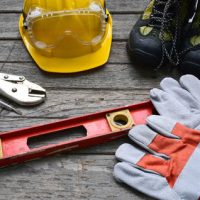 A young female construction worker was tragically killed on the job earlier this month. According to local news reports, Ana Vetter, a 27-year-old Washington State resident and journeyman carpenter, was killed while seemingly working on a parking lot for a local Washington State casino project in Spokane, Washington. Although local law enforcement authorities have not disclosed exactly how Ms. Vetter was killed on the job, witnesses state that "The whole parking lot shook. It was so loud. So heavy that it literally made this big parking lot shake." Ms. Vetter had been working on an expansion project for the Spokane-area casino project for months after becoming a journeyman carpenter. After a workplace fatality such as this one, typically state departments of labor investigate and make findings with regard to how the accident occurred. Accordingly, the Washington State Department of Labor and Industries is investigating the incident, though it could take a reported six months before the department's inspection and findings are complete. Ms. Vetter is said to have been proud of her work as a female carpenter. The Spokane Transwomen labor union attributed a Facebook post to her, noting that "She loved her work and was proud to be a woman in construction…We send our love and support to her friends and family."
Family Members Have Rights Under Workers' Compensation Laws when a Loved One Dies on the Job in Louisiana
Ms. Vetter's untimely death sheds light on an important aspect of justice for families who have experienced the death of a loved one on the job. In Louisiana, specifically, certain surviving "dependents" of a deceased worker are entitled to compensation to account for lost wages, as well as a lump sum for funeral expenses. Under Louisiana workers' compensation laws, the surviving spouse of a deceased worker, as well as the children of the deceased worker who are disabled, students, or children who are under 18-years-old are considered "dependents" for the purposes of Louisiana workers' compensation death benefits. Wage compensation death benefits are calculated as a portion of the deceased worker's income, and a maximum lump-sum benefit of $8,500 may also be granted to compensate the family for the deceased worker's funeral and burial expenses.
Help for Families of Deceased Louisiana Workers
It is important for the loved ones of those Louisiana workers who have died on the job as a result of a workplace accident to learn about their rights and options as soon as possible after a fatal workplace accident occurs. The best resource for surviving dependents to start the workers' compensation death benefit process in Louisiana is an experienced Louisiana workers' compensation lawyer. The experienced Louisiana workers' compensation lawyers at the law firm Lunsford Baskin & Priebe offer a free and confidential consultation to learn about your case and to see if they can help. If your loved one has died as a result of a tragic workplace accident, contact Lunsford Baskin & Priebe today to learn about your rights and options and to see if they can help fight for you.
Source:
sunherald.com/news/nation-world/national/article272896010.html