What to Expect in a Workers' Compensation Claim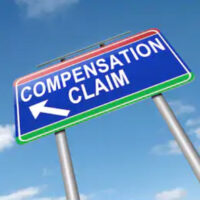 In the early 1900s, workers and management reached what became known as the Grand Bargain. Injured workers gave up their rights to sue in civil court in exchange for a system of employer-provided, no-fault insurance that paid for economic losses. Over the years, what started as an efficient and worker-friendly system has become a bloated bureaucracy dominated by insurance company interests.
In the current environment, unless injured workers have an effective Jackson workers' compensation attorney, it is almost impossible to successfully navigate through the system and obtain fair compensation for job-related injuries. In fact, there is a significant difference between attorney-engineered workers' compensation resolutions and non-attorney resolutions. So, without an attorney, you might end up settling for less.
Initiating the Claim
Reporting the injury is always the first step, and arguably the most important step, in a workers' compensation plan. Typically, insurance plans require written notice of the claim. So, the best practice is to immediately send a text message, email or other electronic notice, and follow up with a snail mail letter.
It is illegal to discriminate against people who file workers' compensation claims. And, if need be, injured workers can always withdraw their claims later. So, if you were hurt in a fall or another trauma injury, you have nothing to lose by filing a claim. On the other hand, if you do not take this action, you could lose your right to compensation forever.
Occupational diseases work a bit differently. In general, if you experience joint pain, shortness of breath, hearing loss, or are otherwise not feeling right, your symptoms might be connected to the work environment. More importantly, your symptoms might only be the tip of the iceberg.
Once again, it's best to immediately report your symptoms to your supervisor. It's also best to see an attorney who can connect you to a doctor. In Mississippi, injured workers have the right to choose their own physicians.
Claims Examiner
A few weeks thereafter, a Claims Examiner usually reviews the medical records and a few other documents. Then, the Claims Examiner pays the claim, denies the claim, or approves part of the claim.
In almost all cases, Claims Examiners deny claims, at least in part. They hope injured workers will either drop their claims or settle them for only pennies on the dollar. This denial does not mean your claim is weak. It simply opens the door for the next phase.
Administrative Law Judge Hearing
ALJ hearings are much like trials. Attorneys may introduce evidence, challenge evidence, and make legal arguments.
This structure makes it easier for an attorney to settle the claim on favorable terms. Insurance companies know that the weak, rubber-stamp denials which Claims Examiners issues often do not hold up in court. So, they are highly motivated to settle the claim and avoid this scrutiny.
Frequently, the ALJ orders workers' compensation claims to mediation prior to the hearing. A third-party mediator, who is usually an attorney instead of a claims adjuster, works with both sides to try and facilitate a settlement. If both parties negotiate in good faith, which means they are willing to make some compromises, mediation is usually successful. 
Count on a Dedicated Attorney
Your job injury claim is much too valuable to handle without effective legal representation. For a free consultation with an experienced workers' compensation lawyer in Jackson, contact Lunsford, Baskin & Priebe, PLLC. We do not charge upfront legal fees in these matters.