Medical Bill Payment for Injured Workers in Mississippi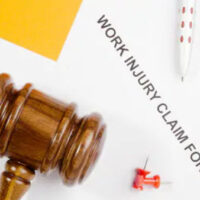 Since the end of the Great Recession, medical bill inflation has usually outpaced overall inflation. A serious injury or illness, like a job-related fall or cancer, can easily cost tens of thousands of dollars a month to treat. Most health insurance plans do not cover injury-related costs, and most families cannot possibly pay these bills out of pocket.
In these situations, there is an alternative to a medical bill bankruptcy. A Jackson workers' compensation attorney can force insurance companies to pay these expenses, even if the victim was partially, mostly, or entirely at fault for the accident which caused the illness or injury. These victims are also entitled to other benefits, such as lost wage replacement.
Covered Expenses
Workers' compensation is designed to quickly get injured victims back on the job. Because after all, that's the result both workers and employers ultimately want. To fulfill that goal, workers' compensation covers all reasonably necessary medical bills, including:
Medical Transportation: Many workers are hurt in remote places, like energy production facilities. A simple airlift to a nearby hospital or trauma center could easily cost $30,000 or more. Workers' compensation usually pays every penny.
Emergency Care: With the possible exception of long-term physical therapy, this medical bill category is usually the largest one. In Mississippi, injured workers can choose their own doctor. So, these victims can go to the best available facility, and the insurance company must pick up the tab.
Follow-Up Treatments: Initial discharge is certainly not the end of the matter. Most victims have a long way to go before they return to work. In addition to follow-up treatments, workers' compensation also pays for prescription drugs, medical devices, and other ancillary costs.
Physical Therapy: When the primary provider changes from a doctor to a therapist, the medical bill payment benefit continues. In Mississippi, these benefits continue for up to ten years. That's almost always enough time for the victim to fully recover while the insurance company keeps paying.
The "reasonable" component is sometimes controversial. Brain injury physical therapy is a good example. Usually, progress occurs in fits and starts. Therefore, some insurance companies try to claim the victim has reached Maximum Medical Improvement before the victim fully recovers. Attorneys advocate for victims in these situations, so the money keeps flowing.
Payment Methods
Most job injury victims in Mississippi never see medical bills. The insurance company pays them directly, or they are part of the workers' compensation settlement.
If all the stars align and all the issues are straightforward, insurance companies normally pay medical bills directly. However, these occasions are somewhat rare, especially if the case is complex enough to warrant legal representation.
So, most attorneys send letters of protection to medical providers. These letters guarantee payment when the claim is resolved. So, most providers charge nothing upfront for their services. Additionally, as mentioned, Mississippi job injury victims may choose their own doctors. So, they get the medical help they need, and not the help the company doctor is willing to provide. 
Count on an Experienced Attorney
Injured workers are entitled to long-term wage replacement. For a free consultation with an experienced workers' compensation lawyer in Jackson, contact Lunsford, Baskin & Priebe, PLLC. We routinely handle matters in Louisiana and Mississippi.
Resource:
modernhealthcare.com/providers/rising-prices-drive-estimated-6-medical-cost-inflation-2020