What to Expect in a Louisiana Workers' Compensation Claim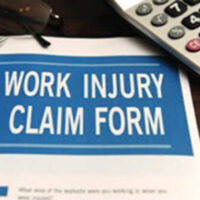 In the early 1900s, many factories were extremely dangerous places. The court system was unable to effectively process all injury claims. So, injured workers surrendered their right to sue for damages in court in exchange for a management-provided insurance system that paid compensation for lost wages and medical bills.
Incidentally, to deflect blame for these injuries from the dangerous conditions in their factories, management coined the term "industrial accident." The A-word is now commonly used in other contexts as well, such as car crashes.
Over the past hundred years, the workers' compensation bureaucracy has grown immensely. Insurance company interests have also infiltrated it. As a result, unless an injured worker has a dedicated New Orleans workers' compensation attorney, it's almost impossible to secure the benefits the victim deserves within a reasonable amount of time. Attorneys help victims from start to finish.
Filing a Claim
Strict time deadlines apply in workers' compensation claims. If the victim does not report the work-related illness or injury in writing, the victim might lose all legal rights.
Compensation is available for both workplace trauma injuries, like falls, and occupational diseases, like hearing loss. Trauma-related filings are usually rather straightforward. But occupational disease reports are different.
Most people do not go see doctors the moment they have some joint pain or experience partial hearing loss. As a result, their physical conditions deteriorate.
In Louisiana, most job injury victims can choose their own doctors. As a result, attorneys can connect victims with doctors who recognize the true extent of injury and relate that illness to an occupational condition. As a result, the process begins sooner, and these victims get compensation sooner.
Initial Examination
As mentioned, insurance company interests usually dominate the early part of the workers' compensation process. As a result, most claims examiners deny most workers' compensation benefits requests, at least in part. These examiners hope that disappointed claimants will abandon their claims or settle them for pennies on the dollar.
So, it's important to not be discouraged. An honest claims evaluation from an attorney usually makes a big difference.
Additionally, an attorney gives victims a better chance at this stage. Attorneys know how to present evidence to Claims Examiners in the most compelling way possible.
Workers' Compensation Appeals
Claims examinations are generally paper reviews of the medical records. Appeals are more like trials. Attorneys can call witnesses, challenge evidence, introduce evidence, and make legal arguments. So, victims have a much better chance of obtaining the benefits they deserve.
These benefits usually include wage replacement and medical bill payment. Most victims receive two-thirds of their average weekly wage for the duration of their temporary disabilities. Additionally, workers' compensation insurance covers all reasonably necessary medical expenses.
Typically, workers' compensation appeal awards are retroactive to the filing date. Since many victims wait many months for their appeals, the amount of money could be significant. 
Count on a Dedicated Attorney
Substantial benefits are available, but these benefits are not easy to obtain. For a free consultation with an experienced New Orleans workers' compensation attorney, contact Lunsford, Baskin & Priebe, PLLC. Home and hospital visits are available.
Resource:
fas.org/sgp/crs/misc/R44580.pdf
https://www.lunsfordbaskin.com/louisiana-workers-compensation-and-non-hospital-medical-bills/