Louisiana Workers' Compensation and Non-Hospital Medical Bills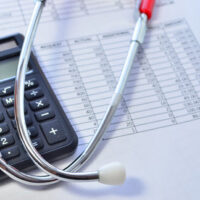 On average, serious injury-related medical bills often exceed $100,000. Hospitalization accounts for only part of this cost. Traditionally, insurance companies hesitate to pay ancillary medical expenses, like physical therapy costs. At best, they usually agree to pay for the closest provider or the one that happens to be in a preferred network.
Workers' compensation is different. In Louisiana, these no-fault insurance benefits apply to all reasonably necessary medical expenses. That includes hospital and other bills. Additionally, most injured workers can choose their own doctors. So, they get the best available care, not the care an insurance company is willing to pay for.
These benefits are available, but only an experienced New Orleans workers' compensation attorney knows how to obtain them. Today's workers' compensation system is a tangled bureaucratic web. Without proper legal representation, it's almost impossible to obtain fair compensation for a serious injury.
Transportation
Medical evacuation costs are often incredibly high. In fact, especially in cases like appendicitis and serious illness, many people use Uber or Lyft to get to a local hospital instead of calling an ambulance.
Workplace injury victims, however, do not have this option. Head injuries, serious broken bones, and other catastrophic injuries require immediate attention. Otherwise, by the time these victims reach hospitals, their injuries might be almost untreatable.
These issues are particularly acute for offshore oil workers. Typically, these injury victims get airlifted to the closest hospital. Many companies charge tens of thousands of dollars for rides that only last a few minutes.
On a related note, state workers' compensation programs often do not apply to offshore injuries. The Federal Longshoreman and Harbor Workers Compensation Act, which is essentially a federal workers' compensation program, usually applies to these injuries.
Physical Therapy
Emergency care might only last a few days, but physical therapy often lasts a few months at the minimum. So, the physical therapy bill is often the largest injury-related expense.
By the time they reach this recovery stage, most victims understandably want to get back to work as quickly as possible. That usually means aggressive physical therapy. At least in the early stages, many victims meet with physical therapists almost every day.
Only a few physical therapists know how to push people to their physical limits without causing further injury. A workers' compensation attorney connects victims with such physical therapists.
Brain injury physical therapy is a special case. When victims break their bones, physical therapists must strengthen these muscles. But when victims sustain head injuries, physical therapists must train uninjured areas of the brain to assume lost functions. That's because broken bones eventually heal, at least for the most part. But brain injuries never heal. These wounds are permanent.
In all physical therapy settings, many insurance companies are eager to pull the financial plug. If the victim shows no progress over a few sessions, the insurance company tries to declare that the victim has reached MMI (Maximum Medical Improvement) and further therapy is unwarranted. An attorney keeps the money flowing, so victims can recover fully. 
Count on a Tenacious Attorney
Injured workers need more than hospitalization benefits. For a free consultation with an experienced New Orleans workers' compensation attorney, contact Lunsford, Baskin & Priebe, PLLC. We do not charge upfront legal fees in these cases.
Resource:
ncbi.nlm.nih.gov/pmc/articles/PMC3217554/
https://www.lunsfordbaskin.com/breaking-down-the-lost-wages-benefit-in-mississippi/