What Should I Do If My Workers' Comp Benefits Are Not Getting Authorized?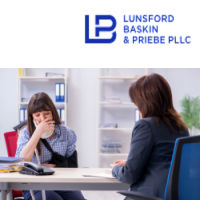 Workers' compensation was created for the purpose of helping you pay for medical expenses in the event that you are injured on the job. Workplace injuries can be quite serious and almost always require some kind of medical treatment which will certainly be expensive, so receiving this compensation can save you from a world of financial hurt. In these situations, time is of the essence. The goal is to get your life back to normal so that you can return to work, so the quicker you receive compensation and medical treatment, the sooner you can recover and return to a sense of normalcy.
However, insurance companies have a reputation for ignoring guidelines and denying workers' comp benefits to injured workers, even if it is clearly covered by the insurance company. In this blog, we discuss how to approach a situation like this, as well as address other common questions surrounding workers' compensation.
Medical Treatment Under Workers' Comp
It's important to remember that health insurers are not required to pay for any type of work-related injury if workers' compensation has been rejected. In this scenario, the health insurer will be required to pay for treatment. This is why it is so important to get things started sooner rather than later and ensure you get the compensation you need.
First and foremost, your doctor must request authorization from the workers' compensation insurance company. In doing this, your doctor is essentially asking for permission to treat you under the umbrella of workers' compensation. Once permission is granted by the insurance company, your doctor can begin treatment.
This is where things can get sticky. Insurance companies do not want to pay for expensive medical treatments, so they may try their hardest to refuse claims such as these even if your treatment is clearly covered by workers' comp guidelines.
These guidelines clearly explain which injuries are covered under workers' compensation, so as long as your doctor is requesting treatment for an injury that is included in these guidelines, the insurance company must pay for it.
What If My Workers' Comp Benefits Are Denied?
If an insurance company denies your claim even though your injury is clearly covered, there are steps you may take to fight for your case. First, your doctor must file an appeal with the Louisiana Office of Workers' Compensation – Medical Services Division. Once this appeal is filed, the state will decide whether or not the treatment is necessary according to the guidelines. After this decision has been made, the insurance company has 45 days to dispute it. The treatment will be considered medically necessary if the insurance company does not object, and the insurance company must then authorize your claim.
The insurance company can dispute the claim even after the state has made a decision by filing a lawsuit. However, overturning state decisions in court is extremely difficult and seldom happens. Unsurprisingly, this still may not be enough to get compensation from an insurance company. The insurance company may still refuse your claim even if treatment has been ruled necessary by the state, in which case you will be forced to file a lawsuit against the insurance company.
This is when having an experienced workers' compensation attorney on your side matters. You don't want to fight this battle on your own, but rather you should have someone capable on your side fighting for you to get the benefits you deserve.
Contact a Louisiana Workers' Comp Lawyer Today!
Workplace injuries can happen at any time and can put a heavy burden on you during a time when you need rest and recovery. You shouldn't have to worry about your finances while you recover from a workplace injury, so let us help you. We have the experience needed to fight these insurance companies in court, and we want you to receive the compensation you deserve.
For expert workers' compensation support in Louisiana, contact Lunsford, Baskin, and Priebe, PLLC. Our attorneys specialize in workers' compensation, and we have years of experience helping Louisianans receive the workers' compensation they deserved. Call our office at 504-788-2994, or schedule a free case evaluation by clicking here.