What Happens If You Are Laid Off While Receiving Workers' Compensation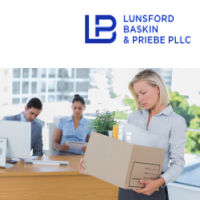 Receiving workers' compensation benefits is extremely important for anyone who has sustained a workplace injury. Workers' compensation is a type of insurance most employers are required to carry that allows people to take time at home or in the hospital to recover without having to worry about their finances.
Different injuries will have different recovery times, so you should never have to worry about loss of income while you are focusing on healing, especially if your injury requires you to be out of work for an extended period.
In times of economic crisis such as the COVID-19 pandemic, job security is on everyone's minds. Many businesses were forced to close down amid virus scares at the start of the pandemic, and because of this many people feared for the security of their jobs. Many companies had to downsize and lay off employees to cut costs.
This begs the question: can you be laid off while you are receiving workers' compensation? In this blog, we answer the question of whether or not an employer can terminate your employment while you are receiving workers' compensation, and discuss further legal options if you are in this situation currently.
Can Your Employer Legally Fire You While You Are Receiving Workers' Compensation?
The unfortunate answer to this question is yes, your employer can fire you for any legal reason while you are receiving workers' comp benefits. Louisiana is an at-will state, meaning businesses are permitted to fire an employee at their discretion so long as the reason is not discriminatory to the employee's age, race, gender, or sexual orientation. Simply being on workers' comp for temporary disability does not protect you from being laid off, as employers are not required to give special treatment to those on workers' compensation benefits.
It's important to keep in mind that a company is within its rights to terminate employees for the sake of the company's financial stability, even if some of those employees are on temporary disability and receiving workers' compensation benefits. Be sure to assess the situation from all angles, because you will not have a case for wrongful termination if the employer was simply downsizing. If the employer has proof that the downsizing was planned in advance and affected other employees besides you, you will not be able to pursue a wrongful termination case.
When Is This Illegal?
However, if you were singled out and laid off because of your injury, an employer will not have proof that the downsizing was planned in advance, and they will not be able to prove that other employees lost their jobs as well. The Americans with Disabilities Act states that an employer may not fire you, lay you off, demote you, harass you, or otherwise retaliate against you for acting within your rights under workers' compensation. If they do, it will likely be considered illegal retaliation and may be grounds for a wrongful termination lawsuit.
If you have been laid off while receiving workers' compensation benefits and you feel your rights were violated, do not hesitate to reach out to an experienced Louisiana workers' compensation attorney to find out how we can assist you.
Contact a Louisiana Workers' Comp Lawyer Today!
Workplace injuries can happen at any time and can put a heavy burden on you during a time when you need rest and recovery. You shouldn't have to worry about your finances while you recover from a workplace injury, so let us help you. We have the experience needed to fight these insurance companies in court, and we want you to receive the compensation you deserve.
For expert workers' compensation support in Louisiana, contact Lunsford, Baskin, and Priebe, PLLC. Our attorneys specialize in workers' compensation, and we have years of experience helping Louisianans receive the workers' compensation they deserved. Call our office at 504-788-2994, or schedule a free case evaluation by clicking here.