What Is The Long-term Effect Of A Crush Injury?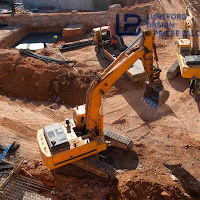 Crush injuries can leave victims with serious long-term injuries, some of which they may never fully recover from. Crush injuries are incredibly serious and are often fatal, so you need to know the causes of these injuries and the long-term ramifications of suffering from them.
In this blog, you'll learn all about the technical definition of a crush injury, common causes, statistics, and the long-term effects that may not be apparent. Perhaps the most important thing you need to know is that if you've suffered from a crush injury while at work, you may be entitled to workers' compensation.
What Is a Crush Injury?
A crush injury occurs when compression to a body part damages nerves, blood vessels, bones, muscles, or other body tissue.
The Occupational Safety and Health Administration (OSHA) goes into further detail about the technical definition of a crush injury. They define crush injuries as occurring when a person is compressed, squeezed, crushed, or pinched in a machine or between two objects. The resulting injury can result in various ailments and can be permanently debilitating or even fatal.
Crush injuries typically result from an on-site work accident involving machinery or heavy equipment, but there are other causes of crush injuries.
Common Causes of Crush Injuries
Crush injuries are common in trucking, manufacturing, and construction sites. These injuries most commonly occur by someone becoming caught in between objects or machinery. Some of the situations in which someone experiences a crush injury includes:
Cave-ins
Falling debris
Being pinned by a forklift
Machinery accident
Powered doors
Getting caught between a truck frame and a hydraulic bed
Any job involving construction, machinery, or large objects can result in a crush injury, but an especially common source of crush injuries results from forklifts. OSHA noted that crush injuries and deaths often occur because of forklifts falling over. Crush injuries also often occur when a person becomes crushed between a vehicle and something else, such as an object or surface.
Long-term Effects of a Crush Injury
Most crush injuries occur to the victim's lower limbs, but upper limb injuries and torso injuries can also occur with a crush injury. Some of the many resulting injuries from being crushed include:
Broken bones
Damaged skin
Muscle damage
Head injuries
Paralysis
Brain trauma
Organ failure
Damaged nerves
Those who suffer from a crush injury can also experience additional medical conditions such as psychological issues, amputations, kidney failure, hypotension, and compartment syndrome. Compartment syndrome is when pressure builds up in part of the body because of internal bleeding and/or tissue swelling.
A highly dangerous aspect of experiencing a crush injury is that you may not be able to tell the full extent of the damage. The injury doesn't only affect the area that was crushed. When someone experiences a crush injury, they often destroy muscle tissue, which then releases toxins and electrolytes through their bloodstream. This then results in the death of body tissue outside of the directly affected body parts.
In addition to issues relating to body tissue, the victim's muscles may release too much potassium, calcium, and lactic acid, which can eventually result in a metabolic disorder or even cardiac arrest or arrhythmia.
The amount of time it takes for someone to heal from a crush injury depends on how quickly they can address the issue and the type of treatment they receive. Crush injury survivors will often be given intravenous fluids to reduce their chance of experiencing heart issues and protect other parts of the body from being affected.
Connect With a Skilled Louisiana Workers' Compensation Attorney
If you or a loved one have experienced a crush injury or death while on the job, you need to file a workers' compensation claim to receive the money you deserve. Fortunately, Lunsford, Baskin, & Priebe, PLLC offers free consultations. We can support you so that you receive the workers' compensation you deserve. Contact us here or call 601-488-3975 for a free consultation.