Covering Future Medical Treatments with Workers' Compensation Claim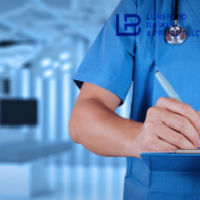 With the advent of COVID-19 and the ensuing government shutdown, workers' compensation claims decreased by 7% in 2020. With a now recovering economy and people returning to work, the probability for an increase in claims is high. Consequently, it's vital to understand how workers' compensation works and what you are entitled to in terms of future medical treatment coverage.
At Lunsford, Baskin, and Priebe, we specialize in workers' compensation. We aren't just personal injury attorneys who tackle workers' compensation as part of a service. We are premier workers' compensation attorneys and, as such, will get you the compensation you deserve, especially if your claim is ongoing.
Read on to learn more about the world of workers' compensation and your subsequent entitlement package.
Workers' Compensation Claims
The Mississippi Workers' Compensation Law and Louisiana Workers' Compensation Law stipulate that all employers (notwithstanding certain exceptions) offer workers' compensation insurance to their employees. This means that if an employee is injured on the job, no matter the severity, said employee should receive disability benefits in the form of medical or wage loss benefits.
Medical benefits include coverage of the following:
Doctor and hospital treatment (including mental injury)
Nursing aid
Medication
Physical therapy or other rehabilitation services
Medical assistance tools (like crutches)
Mileage repayment
Wage lost benefits include coverage of the following:
Repayment of lost wages (up to ⅔ of the worker's average weekly wage)
Permanent disability payments if the worker has a lifetime handicap
This last bullet point is a complicated one if you are filing a workers' compensation claim.
Future Medical Treatment Coverage
Permanent disability payments are meant to cover any future medical treatments as a result of the work-related injury. However, the waters become murky in this area and workers are often the ones who suffer, both physically and financially.
Insurance Company Buyouts
Some insurance companies may try to settle your case permanently by offering a buyout option.
What is a Buyout?
Rather than paying for any ongoing expenses, insurance companies may offer you a lump-sum payment, anticipating it will be enough to cover lifetime medical treatment. This is what is meant by a buyout.
A buyout is to the benefit of the insurance company and not necessarily to you. Having a capped amount of money to pay out is more appealing to insurance companies than an unknown, undefined amount. Additionally, they are able to effectively close your case if you accept a buyout, which means all future obligations they have to you are null and void.
A large insurance payout upfront may be tempting, but we caution you on accepting it. You are under no obligation to accept a buyout option from your insurance company, despite how it's presented. This is why it's important to always check with a highly-revered workers' compensation attorney before negotiating with an insurance company.
What are the Risks of a Buyout?
The biggest risk of accepting a buyout from an insurance company is that the amount may not actually be enough to cover medical treatments that occur down the road. The future is ever-changing and unpredictable; it's hard to guarantee that all future medical costs will be covered by a fixed amount.
Additionally, lump-sum settlements may impact current or future Medicare or Social Security benefits. Insurance companies may not provide you with this information in the hopes that you accept the settlement.
Knowing all your options, including what it looks like should you refuse a buyout, is critical in the claims process.
Insurance Company Ongoing Coverage
If you choose not to accept a buyout, then the insurance company is required to cover all future medical treatments as long as they are attributable to the work-related injury. This process, too, can be tricky if you don't have an experienced workers' compensation attorney fighting for your rights.
Insurance companies may refuse to provide coverage, as claimant William Pitts found out the hard way:
"After my work injury, the insurance company refused to provide medical treatment or benefits on my claim. When I hired [Lunsford, Baskin, & Priebe], I received the maximum amount of weekly benefits along with medical treatment for the rest of my life. [They] made sure the treatment I needed going forward would be paid for."
Should an insurance company deny your request for coverage, you will want a worker's compensation attorney who will protect your rights. The attorney should check with your doctor to determine how your condition restricts you. The attorney should also determine what future treatments are needed to curtail such limitations. Once the attorney has linked your medical treatment and your work-related injury, the insurance company will have no choice but to compensate you accordingly.
Make sure you choose an experienced attorney who will help you navigate these tricky waters, getting you the compensation you justly deserve.
Lunsford, Baskin, & Priebe: Experienced Navigators
With the post-pandemic workforce tide changing, it's important to know your options should you receive an injury on the job. Don't let insurance companies buy out your pain and suffering; no monetary value on that should ever be capped. Your value should be protected and, at Lunsford, Baskin, & Priebe, we guarantee that it will be. Contact us today for a free consultation and enjoy the benefits of our workers' compensation experienced navigation.