What Does It Mean For Mississippi To Be An At-Fault Car Accident State?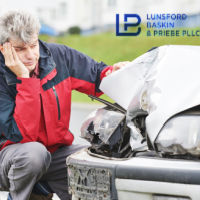 The damages and injuries resulting from a car accident can bring heavy physical, emotional, and financial burdens. As an injured victim, you have a right to pursue legal action to seek compensation for damages and expenses relating to the accident. However, the intricacies of navigating a claim or even a lawsuit can be difficult for the average individual, especially when you consider the variations in accident and fault laws from one state to another.
When you are trying to recover from an injury, the last thing you likely want to deal with is a complicated injury claim. However, working with an experienced personal injury attorney can help ease the burden of navigating this complex process. Your attorney will work with you to guide you through the process, ensuring that nothing is missed so you can win your case and get the compensation you deserve to focus on your recovery.
Mississippi At-Fault Car Accident Laws
The type of fault laws relating to car accidents can vary from one state to the next. In Mississippi, the local government follows a more standard at-fault system when it comes to liability for damages and injuries incurred in an accident. This means that the person at fault for causing the accident is responsible for paying damages to the injured victim and even their family.
When you are injured in an at-fault state like Mississippi, you will file a claim or a lawsuit against the guilty party's insurance company. Whereas in no-fault states, you would have to file a claim through your own insurance and hope that you have sufficient personal injury protection coverage. Thanks to Mississippi's at-fault laws, however, you don't have to worry about what kind of coverage you have and can seek compensation from the guilty party instead.
However, it's important to keep in mind that while you have a right to file a claim or lawsuit against the guilty party and their insurance company, proving fault or negligence is not always easy. To do so, you must show that the other driver:
had a duty to exercise reasonable care,
that they failed to uphold their duty, and
that your injuries were a direct result of their failure and negligence
While proving this may seem simple, it is unfortunately common for insurance companies to fight against claims and lawsuits in an effort to reduce the compensation they have to award to injured parties. They may try to fully deny fault, or they may use tactics to gain information that can be used against you to show that you were partially or fully responsible for your injuries. For this reason, it is essential that injured victims work with an attorney who has experience dealing with insurance companies. A personal injury attorney will fully understand local laws and how to adequately prove fault to ensure you get the compensation you deserve.
Comparative Fault Laws
Though Mississippi is an at-fault state, it does also operate under a comparative negligence system. This means that a guilty party is only responsible for the percentage of their fault in causing the accident. So though one party may have been primarily accountable—say 90%—if you, the injured victim, are also found to have been acting negligently, it will reduce your compensation amount based on your percentage of fault.
What to Do After Being Injured in a Car Accident
After sustaining injuries in a car accident, your health comes first, and you should focus on getting the immediate medical care you may need. However, once your injuries have been taken care of, there are a few steps you can take to make sure you have everything you need to build a strong case against the other driver.
Call 911: You want to make sure you first get checked out by emergency medical professionals, so you'll want to call 911 to ensure emergency responders arrive. However, you should also make sure the police arrive so they can collect evidence and file an official report that will help with your personal injury case.
Collect evidence: Once you have been checked out by a medical professional, if possible, take photos of the scene and any damage to your car and the other driver's vehicle. Be sure to also snap photos of your injuries and gather any witness statements and contact information. These will all help to support your case and prove fault.
Notify your insurance provider: Even though the guilty party's insurance is responsible, you will still need to contact your own insurance to tell them what happened and get the claim started.
Hire an attorney: Once your injuries have been treated and a claim has been started, you should contact an attorney as soon as possible. The other driver's insurance company may try to call you in an effort to gain information that can be used against you. Therefore, you should avoid talking to them until you have spoken with an attorney. A personal injury attorney can walk you through the process so everything is done correctly, and instruct you on how to respond to local authorities as well as the guilty party's insurance.
Connect with an Experienced Mississippi Personal Injury Attorney
If you or a loved one are injured in a Mississippi car accident, the team at Lunsford, Baskin, and Priebe can offer you help and guidance. Our team has years of experience handling cases like yours and understands how difficult and frustrating it can be to navigate on your own. Our goal is to work with you and guide you through the complex legal process to ensure the guilty party is held accountable and awards you the full compensation you need and deserve to recover in peace.
For a free consultation with an experienced personal injury lawyer in Mississippi, contact Lunsford, Baskin, and Priebe, PLLC. After-hours visits are available.