What Is the Coming and Going Rule in Workers' Compensation?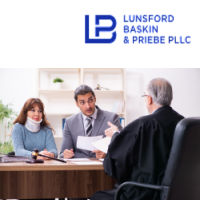 Workers' compensation is an important part of what makes employment in America unique. It's not uncommon to get injured on the job. After all, we are all human and make mistakes. One momentary lapse in focus can potentially cause serious harm, depending on what you do for a living. Workers' compensation isn't exactly cut-and-dry, however. There are several caveats that lie within workers' compensation including the coming and going rule. In this blog, we discuss what the coming and going rule is and the 5 exceptions that follow.
What Is the Coming and Going Rule?
Generally speaking, the coming and going rule means an employer is not liable to pay workers' compensation if the employee is coming from or going to work. The injuries are only compensable if they occurred on the company premises. This is a heavily-litigated issue as victims often argue that they would not have been in the accident had they not been on their way to or home from their job. There are several exceptions to the coming and going rule, outlined below.
1.  Driving a Company Car
While injuries sustained while driving your own vehicle to work are exempted by the coming and going rule, those that happened while driving a company-owned car are usually covered. Some states give specific instruction on what this entails, while others leave the description a bit more open-ended. A common argument some victims make for this is with vehicles that are used as a form of advertisement, with the company's logo wrapped around the body. Because of the advertisement for the company, you may succeed in arguing that the vehicle is always used for company purposes regardless of where you were going.
2.  Driving as a Major Job Duty
Some jobs require you to travel frequently beyond just commuting to and from work. Pilots, bus drivers, and law enforcement would fall under this category as their duties require them to travel. As long as the injury occurred while performing a major job duty, it should be covered.
3.  Traveling Between Multiple Job Sites
In most states, workers' compensation laws dictate that using your own vehicle to travel between multiple job sites in one shift is considered work-related usage. A good example to use for this is an employee of a landscaping company commuting between different work sites throughout the day.
4.  Commercial Traveling
Most states consider all time spent away on a business trip as within the confines of employment. This means that injuries sustained on a business trip will most likely be compensable even if you were only driving back to your hotel from a conference.
5.  Special Missions
Have you ever been asked by a manager to pick up food or a coffee for them on your way to work in the morning? This actually counts as a special mission and is compensable under workers' compensation. Even if the task is entirely unrelated to your actual job, the employer will still be held liable for injuries if it was a special mission.
Contact a Louisiana Workers' Compensation Lawyer Today
As an injured worker, you have a right to claim workers' compensation benefits, but standing up to a denial on your own can be challenging. Our dedicated legal team has years of experience practicing exclusively in the area of workers' compensation law. We are prepared to take on any case and handle the task of ensuring your benefits are promptly and fully paid. This includes helping you with claim denials and appeals if necessary.
The Louisiana workers' compensation lawyers at Lunsford, Baskin, & Priebe, PLLC help injured workers get the benefits they are entitled to after an on-the-job injury. Learn more about Louisiana workers' compensation below, and contact Lunsford, Baskin, & Priebe, PLLC if you've been injured in a workplace accident.
For help with a Louisiana workers' compensation claim, contact the workers' comp lawyers at Lunsford, Baskin, & Priebe, PLLC for a free consultation.