What Are the Time Limits for Filing a Workers' Compensation Claim?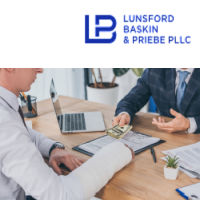 Workers' compensation is a type of insurance that almost all employers are required to carry. The purpose of workers' compensation is to provide wages and compensation for workers who have sustained an injury in the course of performing their work duties. Some injuries can take quite a while to heal, and medical bills start to stack up if you need treatment for your injuries, so speak with an attorney as soon as possible after an injury to ensure you receive compensation for lost wages.
However, there are several steps you must take to obtain these benefits if you were injured on the job. Every state has different laws surrounding workers' compensation, and so these steps are unique in Louisiana. In this blog, we discuss the steps you must take to claim workers' comp benefits and receive the compensation you deserve so you can focus on healing your injuries.
Statute of Limitations
The statute of limitations is the period of time in which legal action must be taken before it becomes invalid, and Louisiana has one of the strictest statutes of limitations in the country. Most states have a statute of limitations of about one year after the incident, but in Louisiana, injured workers only have 30 days to report an accident to their employer or they will not be able to receive workers' compensation. This is a very short amount of time in any condition, but it will seem especially short after an accident and you are recovering from injuries.
This is why time is of the essence when filing for workers' compensation. The first thing you should do after an accident is to seek medical attention, but the second thing you should do is notify your employer. Not only will insurance companies be less skeptical of a claim if it was filed right after an accident, but the quicker you file, the sooner you will receive compensation.
Compensation Benefits in Louisiana You Can Expect to Receive
Workers' compensation benefits will usually cover any medical treatment related to the work injury including hospital bills, doctors' visits, and prescriptions. However, depending on the type of injury, injured workers may be eligible for temporary disability payments or a permanent disability reward.
Temporary Disability
If you are temporarily disabled from your workplace injury and unable to work, you may receive compensation for lost wages through workers' comp benefits. You will be eligible for these benefits until a doctor determines that your injury is not expected to improve any further. At this point, you must either return to work or file for permanent disability benefits if your injury is still keeping you from going to work.
Permanent Disability
Injured workers are considered permanently disabled if their injury keeps them from receiving wages at any job. These benefits are usually reserved for people who have sustained a permanent injury such as loss of a limb or loss of function of a limb. Partial permanent disability benefits are available if the worker is unable to earn 90% or less of their normal wages.
Connect with a Louisiana Workers' Comp Lawyer ASAP
As an injured worker, you have a right to claim workers' compensation benefits, but standing up to a denial on your own can be challenging. In our law firm, Our dedicated legal team has years of experience practicing exclusively in the area of workers' compensation law. We are prepared to take on any case and handle the task of ensuring your benefits are promptly and fully paid. This includes helping you with claim denials and appeals if necessary.
For a free consultation with an experienced personal injury lawyer in Louisiana, contact Lunsford, Baskin, and Priebe, PLLC. After-hours visits are available.