Here's What You Need to Know About Shipyard Injuries in Mississippi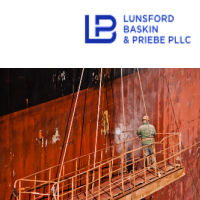 Let's face it, the law can get complicated, especially when you are trying to receive compensation for injuries you sustained while performing work duties. Unfortunately, it is not uncommon for companies to do their best to avoid taking responsibility for these injuries so that they don't have to pay for your medical treatment and lost wages. It's critical to remember that as an injured worker you have rights. Don't try to understand the law on your own, let an experienced attorney help you receive compensation for your shipyard injuries in Mississippi so you can focus on getting better.
In this blog, we'll cover what you need to know about shipyard injuries in Mississippi, and some important things to keep in mind when pursuing a claim.
Hazardous Conditions Shipyard Workers Face
Shipyard work is not a safe job. it is a dangerous environment where serious accidents can take place and cause permanent harm or even death. There are a number of hazards workers may face on a daily basis including:
Exposure to benzene and other toxic chemicals
Inhalation of asbestos dust and fibers from asbestos insulation products
Slip and falls
Electrical accidents
Fires and explosions
Forklift accidents
Heavy machinery injuries
Equipment collapses
Ladder accidents
Winch accidents
Crane accidents
Rigging accidents
Many of these accidents can lead to such severe injuries that a person may never be able to return to work. Even if the injury sustained is not permanent, it will likely require a long recovery time.
The Most Common Shipyard Accidents
Many shipyard accidents take place as maintenance is being performed on sea vessels. These duties are extremely dangerous for workers, and companies are expected to take the necessary precautions to ensure their employees' safety, but they commonly do not. However, even when all workers take the proper safety precautions, accidents still happen. Some common reasons for these accidents include:
Coworkers' mistakes
Exposure to hazardous materials
Heat, fires, and explosions
Mechanical failures
Slip and falls
Keep in mind, these benefits are available on a no-fault basis, meaning you will likely be eligible for compensation even if your mistake caused the accident which led to your injury.
The Most Common Injuries in Shipyard Accidents in Mississippi
As previously stated, shipyard accidents can lead to all kinds of serious injuries. You will need to seek immediate medical attention after sustaining a shipyard injury even if your employer tries to encourage you not to, or to see a company doctor instead. Don't forget you have the right to choose any doctor you want for medical attention and are not required to see a doctor your employer suggests. Some of the most common shipyard injuries include:
Broken and dislocated bones
Burns
Concussions and other traumatic brain injuries (TBI)
Crushing injuries
Hypothermia
Hypoxia (oxygen deprivation)
Inhalation and exposure injuries
Overexertion injuries
Repetitive stress injuries
Sprains, strains, and tears
Following medical attention, you should speak with an attorney as soon as possible after sustaining a shipyard injury. The steps you need to take will differ based on your specific case, as will the type of benefits you are eligible for, so don't make a mistake that could potentially jeopardize your recovery.
Contact a Mississippi Shipyard Accident Lawyer Today
As an injured worker, you have a right to claim workers' compensation benefits, but standing up to a denial on your own can be challenging. In our law firm, our dedicated legal team has years of experience practicing exclusively in the area of workers' compensation law. We are prepared to take on any case and handle the task of ensuring your benefits are promptly and fully paid. This includes helping you with claim denials and appeals if necessary.
For a free consultation with an experienced personal injury lawyer in Mississippi, contact Lunsford, Baskin, and Priebe, PLLC. After-hours visits are available.