Watch Out For These Common Employer Workers' Comp Scams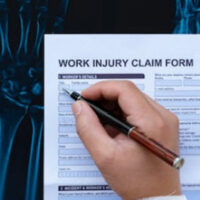 Most companies care little or nothing about worker safety. However, most companies care a great deal about their bottom lines. So, workers' compensation scams, which reduce the amount of money companies pay for this insurance, are rather common. They are rather effective too. Overall workers' compensation benefits recently hit their lowest level since 1980.
Despite the declining benefits, a New Orleans workers' compensation attorney is still able to obtain substantial benefits for injured workers. These benefits include fair compensation for lost wages. Most job injury victims receive two-thirds of their average weekly wage for the duration of their temporary disabilities. Workers' compensation benefits also include medical bill payment. This benefit applies to all reasonably necessary medical expenses.
Fraudulent Insurance Policies
If one knows where to look, prescription drugs are readily available without a prescription. In a similar vein, workers' compensation policies are readily available without going through a legitimate insurance company. The big difference is that, in many cases, the prescription drugs are legitimate. Black market workers' compensation insurance policies, on the other hand, are always false.
Typically, state investigators do little more than examine a declaration page when they verify an employer's workers' compensation policy. That fact alone encourages many companies to submit false information. Additionally, in Louisiana, the penalty for violating the workers' compensation requirement is only a fine which, in many cases, barely exceeds the amount of money the company saved by skirting the law.
The good news is that, if the employer's insurance policy was invalid, injured workers still have legal options. If they establish employer negligence, they are eligible for compensation in civil court. In addition to the aforementioned economic losses, civil court compensation usually also includes money for noneconomic losses, such as pain and suffering.
Misclassification
Most insurance companies base workers' compensation premiums on the number of employees. So, by labeling employees as independent contractors or another such category, the employer artificially reduces premiums. That means less money is in the system for injured workers.
So, in addition to advocating for injured workers, attorneys scrutinize workers' compensation policies. If the number of covered employees does not jive with payroll records, the insurance company frequently denies coverage. If that happens, additional remedies are available, as outlined above.
Misclassification is one of the most common employer scams because so many people think they can get away with it. But employers cannot unilaterally make classification decisions. Certain legal standards apply, and violation of these standards is evidence of negligence.
Miscategorization
Job description also plays a part in premium calculation. Professional drivers usually pay higher premiums because they drive more miles, and employers with high-risk employees usually pay more money than employers with low-risk workers.
To cheat the system, many unscrupulous employers intentionally miscategorize their workers. For example, a roofing company might claim it has ten roofers and twenty clerical workers when the opposite proportion is accurate.
If the employer submitted false information to the insurance company, the company might deny coverage. Additionally, these employers could face criminal insurance fraud liability. 
Rely on an Experienced Attorney
Employer workers' compensation fraud is common, and injured workers pay the price. For a free consultation with an experienced workers' compensation lawyer in New Orleans, contact Lunsford, Baskin & Priebe, PLLC. We do not charge upfront legal fees in these cases.
Resource:
insurancejournal.com/news/national/2017/10/04/466509.htm
https://www.lunsfordbaskin.com/benefits-available-to-outdoor-benzodiazepine-exposure-victims/