Breaking Down Louisiana's Complex First Responder/Cancer Presumption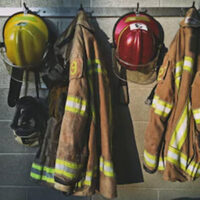 Emergency responders have a higher incidence of cancer than the general population. In fact, among some types of cancer, the risk is twice as high. Typically, cancer is a combination of an environmental and a genetic condition. Therefore, tracing it to one specific cause is not easy.
Lawmakers in the Bayou State recently passed a provision that guarantees workers' compensation benefits to some emergency responder cancer victims in some situations. However, since the state and local governments must pay for this coverage, Louisiana's law is very carefully worded, so as to protect the government's financial interests.
So, Claims Examiners routinely deny such requests, at least in part. In other words, benefits might be available, but they are difficult to obtain without an experienced New Orleans workers' compensation attorney at your side. These benefits include wage replacement and medical bill payment. Given the sky-high costs of many cancer treatments, these benefits could literally be the difference between life and death.
Exposure to Certain Substances
Workers' compensation benefits are available if exposure to a certain substance caused the victim's cancer. This list is limited to:
Heat,
Smoke,
Noxious fumes, or
Carcinogenic, Poisonous, Toxic, or Chemical Substances
The service record alone might not be sufficient. For example, the service record would show a response to a house fire. But the service record might not reflect the emergency responder's duties at that sight or the extent of a fire. There's a difference between creating a safety perimeter and entering a burning building. There's also a difference between a raging inferno and a kitchen fire.
Note that substance exposure need not be the sole cause. Genetic predisposition could contribute to the cancer. An attorney must simply show that substance exposure was, more likely than not, the primary cause.
Ten Years of Service
This requirement seems straightforward, but there are some issues. A victim might need more than a calendar to calculate years of service.
Must the ten years be consecutive, or is ten years a cumulative total? Does that include time as a volunteer or trainee firefighter? And does the ten years include credit for time spent as a firefighter in another jurisdiction? There are no clear answers to any of these questions.
Disabling Cancer
Disability is not just a medical term. "Disability" also has educational, vocational, chronological, and other implications. Relatively mild cancer might be disabling for an older firefighter who has never done anything else. But this condition might not be disabling for a relatively young firefighter with a college degree or work experience in another field.
Rebuttable Presumption
The law is also a bit vague as to the strength of the causation presumption. The law refers to "evidence meeting judicial standards." That probably means a preponderance of the proof (more likely than not). If that's the case, the causation presumption is not particularly strong.
Covered Conditions
Louisiana's first responder/cancer law does not apply to all conditions. It only applies to cancer of the bladder, brain, colon, liver, pancreas, skin, kidney, gastrointestinal tract, or blood (leukemia). If the victim has a different type of cancer, such as lung cancer, workers' compensation benefits are still available, but there is no presumption. 
Count on a Dedicated Attorney
First responders are eligible for workers' compensation benefits for cancer, but these benefits are not automatic. For a free consultation with an experienced Jackson & New Orleans first responders lawyer, contact Lunsford, Baskin & Priebe, PLLC. Home and hospital visits are available.
Resource:
cdc.gov/wtc/ataglance.html
https://www.lunsfordbaskin.com/legal-options-under-the-new-mississippi-first-responders-health-and-safety-act/