Legal Options Under the New Mississippi First Responders Health and Safety Act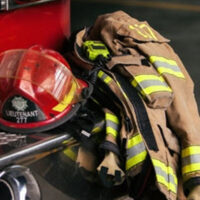 Many workers risk toxic exposure. Construction workers often encounter asbestos and landscaping workers often inhale toxic fumes. Emergency responders often inhale toxic fumes as well, mostly from smoke. However, the link between a work-related condition and cancer is often hard to establish. Partially in response to this dilemma, then-Governor Phil Bryant signed S.B. 2835 into law in April 2019. The Mississippi First Responders Health and Safety Act takes effect in July 2021.
The measure passed with considerable bipartisan support. Opponents, mostly the counties and cities who would pay for most MFRHSA benefits, cited the cost of the proposal along with the fact that workers' compensation at least partially covered these situations. More on these things below.
A blog cannot possibly substitute for a consultation with an experienced Jackson workers' compensation attorney. Instead, this post covers some major issues and offers some general advice.
Rights and Responsibilities Under MFRHSA
First responders (firefighters and police officers) who have at least ten years of service and develop certain types of cancer are eligible for financial benefits. Volunteer firefighters are eligible as well, which is why so many rural counties opposed MFRHSA. There is a conclusive presumption that the cancer is job-related. These benefits include:
$35,000 lump sum payment upon a serious cancer diagnosis. That diagnosis must come from a Board Certified physician. The doctor must conclude that the cancer is terminal or that radical chemotherapy, surgical, and/or radiation treatments are necessary.
$6,250 payment upon a lesser cancer diagnosis. This benefit is available if the doctor concludes that the cancer can be treated endoscopically or via other such methods.
Lost wages benefit of 60 percent or $5,000 a month, whichever is less, for thirty-six months. Volunteer firefighters are eligible for $1,500 a month for thirty-six months.
Injured victims can combine the first two benefits, as long as the total does not exceed $50,000. Wage replacement is available if the victim is disabled. "Disability" is a subjective term which includes medical, educational, vocational, experiential, and other meanings. In any event, a six-month waiting period applies.
Rights and Responsibilities Under Workers' Compensation
The first responders cancer relief act is a workers' compensation alternative. The law clearly states that victims cannot pursue both remedies. Financial workers' compensation benefits usually include:
Wage Replacement: Job injury victims, or their survivors, can receive two-thirds of their Average Weekly Wage for up to 450 weeks. The time period might be shorter in some cases, depending on the type of injury and extent of the disability. The AWW includes all sources of cash and non-cash compensation.
Medical Bills: Workers' compensation also pays all reasonably necessary medical bills for up to 450 weeks. Reasonably necessary bills include emergency care, follow up treatments, prescription medication, transportation expenses, and physical or occupational therapy.
These benefits are available if the victim establishes a connection between the illness or injury and a work-related condition.
Which Approach is Best?
In short, MFRHSA claims are easy to establish, because of the cancer presumption. However, the financial benefits might not go far enough. Workers' compensation has the opposite dynamic. The financial benefits could be much higher, in many cases. However, cancer is not easy to prove in court. Most people have genetic or lifestyle conditions that at least contribute to malignant tumor development.
An attorney can evaluate your case and then explain your legal options, including the pros and cons of each one, so you can make the best choice for yourself and your family. 
Contact a Diligent Attorney
First responders who develop cancer now have multiple legal options. For a free consultation with an experienced Jackson & New Orleans first responders lawyer, contact Lunsford, Baskin & Priebe, PLLC. We routinely handle matters in Louisiana and Mississippi.
Resource:
billstatus.ls.state.ms.us/documents/2019/pdf/SB/2800-2899/SB2835SG.pdf