Warehouse Worker Injuries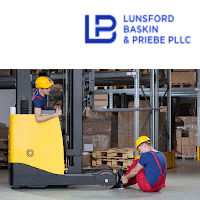 Warehouse workers perform a variety of tasks on a daily basis. Generally, these types of workers are considered laborers, and they primarily perform tasks related to stock and inventory. This can include loading and unloading shipments, moving items around the warehouse, managing inventory, labeling and packaging items, breaking down bulk materials, and operating heavy machinery such as forklifts to handle and move objects.
Warehouse work is labor-intensive and thus often results in a high number of workplace injuries. According to the Bureau of Labor Statistics (BLS), laborers handling freight, stock, and materials in warehouses were among the top ten most injured types of workers in 2020. Reports show a rate of around 300 incidents per 10,000 workers from 2019 to 2020, which comes out to a significantly high rate of incidents when you consider the 3.4 million who are employed as warehouse workers in the U.S.
If you are injured in a warehouse incident, you may be eligible to receive workers' compensation for your injuries. Mississippi workers who are eligible can receive benefits that can help them cover the cost of medical expenses and lost wages related to their workplace injury or illness. However, filing for workers' compensation is not always easy. If you have questions or concerns, you should contact an experienced Mississippi workers' compensation attorney who can help guide you through the process to ensure full benefits are paid.
Common Warehouse Accidents and Injuries
Warehouse work is strenuous, and workers can come into contact with dangerous equipment, materials, and other hazards daily. Often, accidents in this type of environment occur due to poor workplace safety, insufficient supervision and training, and fatigue from long hours of physical labor. Even when safety standards are followed, accidents still happen.
Some of the most common warehouse related accidents and injuries include the following:
1. Falls
Slips, trips, and falls are very common in warehouse settings. Workers can easily fall from elevated surfaces such as loading docks or ladders. It is also common for workers to trip over materials that are lying about or to slip and fall on spilled materials such as liquids or oils.
2. Forklift Accidents
Warehouse workers use forklifts to move heavy materials around the warehouse. If the operator is not careful, they can run over other workers, or items can fall off of the forklift and crush workers nearby. It is also common for forklifts to overturn and fall on top of workers, resulting in severe injuries and death.
3. Overexertion
As previously mentioned, warehouse work is very labor-intensive. Combine the physical labor with long working hours, and you end up with a significant number of overexertion injuries. The back, knees, and shoulders are all common areas that get overworked, and over time, the stress placed on these parts of the body can lead to injury.
4. Blunt Force Trauma
With so much going on and so many things being moved about, it is common for workers to run into objects or be struck by falling objects, leading to blunt force trauma or even crush injuries. When a worker runs into an object or if an object such as a pallet falls and hits a worker, they can suffer from contusions, puncture wounds, lacerations, and crushed limbs. If an object strikes a worker's head, they can suffer from a traumatic brain injury which can be quite severe and even fatal.
5. Hazardous Material Exposure
Shipments and items containing hazardous materials can break open and spill, exposing workers to noxious chemicals. Short-term, direct exposure can cause chemical burns, headaches, eye injuries, and convulsions. Long-term exposure can cause organ damage and even cause cancer.
Connect with an Experienced Mississippi Workers' Compensation Attorney
Warehouse work is labor-intensive and puts workers at high risk for injury or illness. If you or a loved one are injured or become sick due to warehouse-related work, you may be eligible for workers' compensation benefits. These benefits can help you cover the cost of medical expenses and lost wages while you recover from your injuries.
Filing for workers' compensation, however, is not always an easy process. In some cases, your claim may get denied, or you might not receive the full benefits that you deserve. If you suffer from a workplace injury and need help with your worker's compensation claim, our team of experienced attorneys can help.
For a free consultation with an experienced workers' compensation lawyer in Mississippi, contact Lunsford, Baskin, and Priebe, PLLC. After-hours visits are available.