Surveillance After a Workers' Comp Claim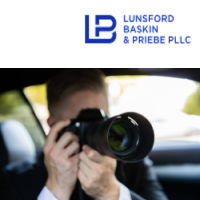 In the state of Louisiana, it is not uncommon for workers' comp insurance companies to hire private investigators to surveil injured employees. The insurance companies will claim this is to ensure they identify instances of fraud, stating they merely want to verify the injured employee is not exaggerating their injuries. In reality, these insurance companies don't care whether or not you were actually injured.
Their primary focus is to deny any valid workers' compensation claim under false pretenses, and they will likely take any small clip or video out of context and use it in court to claim your injuries are exaggerated. In this blog, we discuss some of the most common ways in which insurance companies will surveil injured employees, and what you as an employee can do to keep them from denying you your deserved compensation.
When Are Private Investigators Called?
Workers' compensation insurance companies will frequently hire private investigators to perform surveillance on an injured employee on days that they have medical appointments scheduled. The purpose of scheduling surveillance on these days is that they know the exact time windows in which the employee will be leaving their house and where they will be going.
Injured employees should assume they are being recorded for the entirety of this day, from the moment they wake up until the moment they go back to sleep. Private investigators do not follow any typical 9-5 work schedule, so employees should always be aware that someone might be watching, even at odd hours of the night.
Insurance companies will use the most harmless events as a reason to surveil an employee, claiming the employee is performing duties that do not match up with their injuries. Some events they might use as a reason to surveil include:
If there were no witnesses to the initial injury
If the employee did not receive immediate medical attention following the injury
If there was a long period of time between when the injury took place and when it was reported
If the employee consistently misses or cancels medical appointments
If the employee claims any emotional injury
If the employee claims any soft tissue injury
If the employee claims any type of injury that is not easily verified
In surveilling an injured employee, the insurance company is hoping to find a few things which include:
That the employee claims they are too injured to return to work but are performing other physically demanding duties at home
That the employee claims they are too injured to return to work but are working elsewhere and not reporting the income
That the employee claims they were injured at work but were actually injured somewhere else
In reality, workers' comp insurance companies do not need a real reason to surveil an injured employee as they will lie and inflate the reasons for which the surveillance was done in court. So, even if an employee has given no reason of suspicion to assume they are faking their injuries, it is still likely the insurance company will hire a private investigator to surveil them.
The Most Common Surveillance Tactics
Workers' comp insurance companies will go to any length not to pay an injured worker's claim, and that means delaying and denying the claim and putting surveillance on the injured employee. Some of the most common tactics private investigators use to surveil injured employees include:
Targeting an employee on their days off
Surveilling an employee at the grocery store to obtain video surveillance of them carrying grocery bags to their car
Taking air out of an employee's tire in hopes of surveilling them changing the tire
Contacting the employee at home under false pretenses
Tracking an employee's internet and social media history
Avoiding detection by wearing a disguise
Contact a Louisiana Workers' Compensation Lawyer Today
The most important thing you can do if you think you are being surveilled by a private investigator is strictly follow all of your doctor's instructions pertaining to your injury. Do not perform activities you have been instructed to refrain from. The next most important thing you can do is speak with an experienced workers' compensation lawyer as soon as possible.
As an injured worker, you have a right to claim workers' compensation benefits, but standing up to a denial on your own can be challenging. Our dedicated legal team has years of experience practicing exclusively in the area of workers' compensation law. We are prepared to take on any case and handle the task of ensuring your benefits are promptly and fully paid. This includes helping you with claim denials and appeals if necessary.
For help with a Louisiana workers' compensation claim, contact the workers' comp lawyers at Lunsford, Baskin, & Priebe, PLLC for a free consultation.