New Year Marks 1-Year Since Jackson, Mississippi Construction Worker Identified In Tragic Construction Site Accident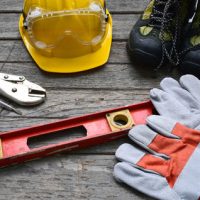 The hardworking construction workers that work on projects every day throughout Mississippi and the United States have a lot of hazards to face on the job. Construction sites themselves present a host of dangerous variables, such as uneven ground, heights, deep holes, extreme temperatures, and falling objects, to name a few. Coupled with long hours, and heavy machinery, such as jackhammers, forklifts, a variety of saws and cutting tools, and tractors, a construction site is no joke when it comes to safety observance and training in how to stay safe on the job. However, no matter how careful and experienced a construction worker may be, a construction project can lead to a horrible and even fatal workplace injury within a heartbeat. Unfortunately, this January, 2023, marked one year since a terrible workplace accident happened at a construction site in Jackson, Mississippi, claiming the life of a 33-year-old Mississippi man.
According to local reports, the accident occurred at Stonewall and Livingston Road in Jackson on the construction site developing the property known as The Village at Livingston. In early January, 2022, 33-year-old Mississippi resident Matthew Miller is said to have been working at the site in the early evening, where construction workers were doing dirt work. Mr. Miller was fatally trapped 20 feet underground during the dirt work, and tragically passed away to injuries sustained. Law enforcement spoke to two of the workers who were at the scene of the fatal workplace accident, and the developers of the project offered these words, "The developers' thoughts and prayers are with the family of the young man who tragically lost his life in an unfortunate accident…and we ask for God's grace to comfort them and provide them strength at this difficult time."
Options for Families of Mississippi Workers Killed in Workplace Accidents
In addition to other potential remedies under civil laws, families of Mississippi workers who have been killed in workplace accidents in Mississippi may be entitled to some relief under Mississippi worker's compensation laws. These are called Mississippi workers' compensation death benefits, and they may be available, depending on the unique facts of the case, to the surviving spouse of the worker who was killed and certain surviving dependents. Importantly, the family of a Mississippi worker who has been killed in a workplace accident should contact a Mississippi workers' compensation lawyer as soon as possible to learn about their rights and entitlements to these benefits.
Experienced Lawyers at Lunsford Baskin & Priebe are Here to Help
In Mississippi, the experienced workers' compensation lawyers at the law offices of Lunsford Baskin & Priebe are here to help injured workers and their families get Mississippi workers' compensation benefits due. The Mississippi workers' compensation lawyers at Lunsford Baskin & Priebe offer a free and confidential consultation to learn about your particular case and to see if they can help you. Contact Lunsford Baskin & Priebe today to speak to a lawyer about your case for free.
Source:
wlbt.com/2022/01/12/coroner-identifies-construction-worker-killed-accident/