Multiple 18-Wheeler Trucks Involved In Terrible Roadway Accident, Bienville Parish, Louisiana, Woman Killed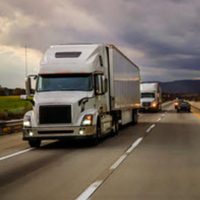 18-wheeler trucks can be deadly machines when out on the road and in the normal flow of traffic. The sheer size and weight of an 18-wheeler truck, even if it is not loaded with products or goods, can make an 18-wheeler truck a lethal force on impact if it collides with smaller vehicles, motorcycles, or people. Commercial truck drivers and drivers of 18-wheeler trucks (also called "semi-trucks") are required to obtain special licenses to operate their trucks and must strictly adhere to federal trucking regulations, including Hours of Service regulations governing their break time and time spent out on the road. However, even careful 18-wheeler truck drivers and commercial truck drivers may be involved in serious and deadly accidents. A fatal multiple-18-wheeler truck accident involving another motorist this week in Louisiana demonstrates just how dangerous an 18-wheeler truck accident can be.
Local news reports state that on Thursday morning, February 2, 2023, a Jonesboro, Louisiana woman was killed in Bienville Parish following a multiple vehicle accident involving two 18-wheeler trucks. The horrific accident occurred on Louisiana Highway 507, west of Louisiana Highway 9. Investigations into the accident reveal that a 2016 International tractor trailer was traveling westbound on the highway at the same time that a 2015 Peterbilt truck was traveling westbound on the same highway. Behind the 2015 Peterbilt truck, and also traveling westbound, was the Jonesboro, Louisiana woman, who has been identified as 40-year-old Melissia Bolyer. According to investigators, the driver of the International truck struck the Peterbilt truck after the Peterbilt truck took evasive action and exited the road on the right. The International truck had exited the roadway to the left. Ms. Bolyer's vehicle was ultimately struck by the International truck as she exited the roadway. The International truck is said to have overturned on impact. Tragically, Ms. Bolyer was pronounced dead at the scene by authorities. The International driver was taken to the hospital and suffered from "non-life-threatening injuries". The driver of the Peterbilt truck was not injured in the crash. Investigators note that driver impairment is not suspected to be a cause of the crash, however the incident still remains under investigation.
Help if You or a Loved One in the Case of a Serious Traffic Accident in Louisiana
The circumstances surrounding the fatal car accident that claimed the Louisiana woman's life is still under investigation and fault has not been determined. However, if you or a loved one has been involved in a car accident due to the fault of another driver or drivers on the road, you may have rights and options under the law, including to recover compensation due to you for your injuries. If you or a loved one have been injured in a car accident in Louisiana, it is important to speak to an experienced Vicksburg personal injury lawyer as soon as possible. The experienced Louisiana workers' compensation lawyers at Lunsford Baskin & Priebe offer a free and confidential consultation to learn about your car accident case and to see if they can help. Contact Lunsford Baskin & Priebe today to learn about your rights for free.
Source:
ktalnews.com/news/local-news/woman-dies-in-bienville-parish-crash-with-18-wheeler/