Most Dangerous Intersections and Roads in Mississippi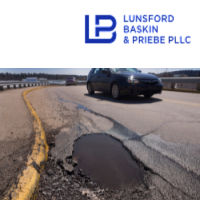 Although there are many reasons to love living in Mississippi, dangerous roads are not one of them. Unfortunately, Mississippi is the deadliest state for drivers. Statistically, Mississippi has the highest traffic fatality rate in the nation. There are an estimated 22.9 traffic fatalities for every 100,000 Mississippians.
The news site Mississippi Today stated that Mississippi residents have a higher likelihood of engaging in unsafe driving behaviors than residents of other states. Some of these behaviors include driving without a seatbelt, speeding, texting at the wheel, and driving under the influence of alcohol.
You need to ensure that you drive as safely as possible to protect yourself and others on the road, and there are certain intersections and roads where you should drive extra carefully.
Factors Increasing Road and Intersection Dangers in Mississippi
Many different contributing factors can make a road or intersection incredibly dangerous for drivers and their passengers.
One major problem on many Mississippi roads is maintenance. Some roads contain debris and potholes that can cause or contribute to serious accidents. The debris or pothole could puncture your tire or make you lose control over your vehicle. Additionally, drivers often take dangerous sudden maneuvers to avoid road debris and potholes. They might enter the wrong lane in an attempt to evade hazards and cause a serious head-on collision as a result.
Work zones and construction areas are also often highly dangerous if drivers don't operate their vehicles with caution. These roads may contain uneven lanes as well as construction equipment and workers. You need to drive slowly when entering a construction zone to ensure your safety and the safety of workers who may be present.
Drivers can find it challenging to correctly navigate multi-directional intersections, which leads to collisions. Sometimes these intersections include signage that may confuse drivers, causing them to enter an intersection when it's not their turn and cause an accident.
Some areas of Mississippi also struggle with traffic signal outages, which can be highly dangerous. Many drivers are unaware of how to navigate an intersection safely when traffic signals are down. When the signals are out at an intersection, you're supposed to treat it like a stop sign, so you need to pay attention to the order in which vehicles approach the intersection.
What Are the Deadliest Roads in Mississippi?
There are many deadly roads across Mississippi. The following roads have a high fatality rate:
I-10: Around 80 deaths occur on this interstate every year, and the interstate even has a death rate of .7 deaths per mile. The majority of traffic accidents that occur on I-10 happen in Jackson County.
I-20: Interstate 20 features twisty and narrow sections. Additionally, visibility is limited because of vegetation. It has .57 deaths per mile.
I-55: This interstate passes through many rural and urban areas, and many commercial vehicles take it. Unfortunately, it also features many drunk drivers and dangerous bridges.
I-59: Interstate 59 mainly passes through rural areas. It has a death rate of .47 per mile, and it's especially dangerous around mile marker 96, where there's a deadly S-curve.
US-61: This highway has around twelve road fatalities per year.
What Are the Most Dangerous Intersections in Mississippi?
The State Farm Danger Index indicates that these are the most dangerous intersections in Mississippi:
Airways Boulevard and Goodman Road: 85 accidents have occurred at this Southaven intersection. Accidents often result from drivers speeding and tailgating, leading to rear-end accidents at the intersection.
S. Highway 49 and Community Road: This Gulfport intersection has had around 70 crashes. Many of the accidents occurred because of errors when drivers turned left, and some of the accidents were caused by drunk drivers.
S. Highway 49 and Creosote Road: This intersection features many nearby distractions, such as gas stations, hotels, and other places to stop. Almost 100 vehicles have crashed at this intersection in Gulfport, and many were caused by negligent drivers running red lights.
S. Highway 51 and Goodman Road: Around 200 accidents have occurred at this Horn Lakes intersection, many of which resulted from drivers failing to yield when turning right.
S. Highway 98 and Westover Drive: This Hattiesburg intersection contains numerous lanes, leading to driver confusion. Drivers often cause accidents when changing lanes. Around 70 drivers have wrecked at this intersection.
Contact a Mississippi Car Accident Lawyer
If you are injured in a car accident on one of Mississippi's dangerous roads or intersections, you could suffer from serious injuries, resulting in costly medical bills. You may need to also take time away from work in order to recover. In the event that you suffer from an accident caused by another driver's negligence, you shouldn't have to pay for your expensive medical treatments and lost wages.
With proper legal support, you can hold the negligent driver accountable and recover compensation for vehicle damages, medical bills, lost wages, pain and suffering, emotional trauma, and more. For an expert Mississippi car accident lawyer, contact Lunsford, Baskin, and Priebe, PLLC. Our attorneys have years of experience assisting injured Mississippians with their claims. Call our Jackson office at 601-488-3975, or schedule a free case evaluation here.