Mississippi's Drunk Driving Dangers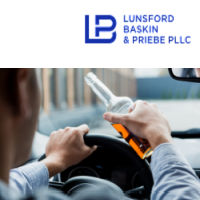 Car accidents are the leading cause of personal injuries in the United States, and they also account for around 30,000 American deaths every year. One of the most common reasons for traffic accidents is drunk driving. In 2010, 31% of fatalities on the road resulted from a drunk driver, and every day drunk drivers kill approximately 30 people in the U.S. alone. Tragically, Mississippi is not exempt from this epidemic of irresponsible drivers. In 2016, 18% of road fatalities in Mississippi were caused by drunk drivers.
Drunk driving is completely preventable, yet numerous people have caused traffic accidents and fatalities because they failed to realize how severely impaired they were before getting behind the wheel. They may think that they're only "a little buzzed" when in reality, they're over the legal limit and a danger to others on the road.
Whether you're driving in Mississippi or another state, you need to know all about the dangers of drunk driving and what you should do if you suspect that a driver is drunk.
Why is "Buzzed" and Drunk Driving Dangerous?
People who drink and drive often try to underplay the dangers of driving while impaired, but it directly impacts individuals' ability to operate their vehicles safely. When a person drinks, they reduce their reaction time, meaning they impair their ability to react to traffic and anything else on the road. They're far more likely to hit a person or vehicle because of their reduced reaction time. Alcohol also impairs your vision and cognition, and it makes you feel tired. This combination makes drunk drivers incredibly dangerous while on the road.
It's against the law to have a blood alcohol content (BAC) of over .08%, and even a single alcoholic beverage can leave someone too impaired to drive. Often, people will state that they're able to drive because they're just "a little buzzed" rather than drunk, but the truth of the matter is that there's no such thing as safe driving while being under the influence of alcohol. "Buzzed" driving is drunk driving. If you're planning on having a drink, even if it's just one or two, you should think about the potential ramifications of drinking and driving and look for an alternative source of transportation.
How Do I Know if a Driver Is Drunk?
There are many signs that someone behind the wheel of a car is too impaired to drive. One huge red flag is when a driver swerves into a different lane then suddenly jerks back into the lane in which they were already driving. When this occurs, the driver is likely second-guessing themselves and overcompensating for making mistakes on the road.
Another critical sign is if the driver forgets to turn on their headlights at night. Someone may be so drunk that they fail to realize that their vision is impaired.
Additionally, a drunk driver may have moments in which they randomly speed up and slow down their vehicle. Another common warning that someone is drunk is if they suddenly slam on their brakes even if there's not a vehicle or object in front of them.
What Should I Do if I See a Drunk Driver on the Road?
When you see a drunk driver on the road, you need to keep away from them to ensure your safety. Once you're in a safe position away from the driver, you should report them. If possible, get the driver's license plate, the make and model of the vehicle, and a description of the person.
Some states have designated hotlines for roadside emergencies. If you're driving in Mississippi, you should report the drunk driver by calling 911 or *47. You must report drunk drivers because they can cause serious and even fatal injuries to others on the road. Do your part to reduce Mississippi traffic fatalities and report drivers you suspect to be under the influence.
Call a Mississippi Drunk Driving Attorney
If you or a loved one were injured by a drunk driver, you need to call expert Mississippi car accident lawyers. At Lunsford, Baskin, & Priebe, we have years of experience getting Mississippi residents the compensation they deserve for drunk driving accidents. Drunk drivers can cause serious injuries that result in costly medical bills and keep victims from working.
When you take legal action against a drunk driver, you can recover damages for medical bills, lost wages, pain and suffering, loss of consortium, and more. For expert legal support in your personal injury case, call our Jackson office at 601-488-3975, or you can click here for a free case evaluation.