Mississippi Workers Tragically Dies In Workplace Accident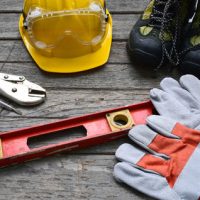 In most industries, deaths in the workplace are rare and unexpected. A worker rarely or perhaps never wakes up in the morning thinking that they might suffer a fatal workplace accident. However, fatal workplace accidents do occur in the United States and Mississippi, and they cannot be overlooked. Unfortunately, a tragic workplace accident resulted in the death of a Mississippi worker on Monday, August 29, 2022.
According to reports, the accident occurred in Kemper County, Mississippi in the early morning around 8:45am. The worker was an employee of the East Mississippi Electric Power Association (EMEPA), and was on Mississippi's highway 397 when the accident occurred. Although there are few details about the circumstances of the accident, according to reports, the EMEPA worker was cutting trees on Highway 397 when the accident occurred. EMEPA released a statement on its Facebook page grieving the loss of the deceased worker. EMEPA stated that the loss was a "devastating loss of a valued member of our team", and noted that it is working with local authorities to investigate the tragic accident. EMEPA also declared that safety is imperative and noted, "our primary goal is to ensure the safety of all employees, members, and the general public."
Workplace Accidents Caused by Being Struck by an Object in Mississippi 
Despite how careful a worker may be on the job, deaths from workplace accidents related to being struck with a falling object (which may have been the cause of the EMEPA worker's accident, but those details have not been released to the public) occur much more often than may be expected. In fact, according to the Bureau of Labor Statistics, which, among other things, gathers data about fatal occupational injuries and workplace accidents in Mississippi, in 2018 there were 7 fatal workplace accidents caused by a worker being "struck by object or equipment". In 2019, there were 6 such workplace accidents. When it comes to fatal workplace accidents that are caused by any type of contact with an object, the total number of reported workplace deaths in Mississippi was 10 in 2018. There were another 8 such fatal workplace accidents in Mississippi in 2019. Importantly, according to the report, there were 78 total reported workplace deaths caused by any event or exposure in Mississippi in 2018. Fortunately, that number decreased slightly in 2019 to 59 total reported deaths.
Help with Mississippi Workplace Accidents
When a worker is injured on the job in Mississippi, they may be entitled to workers' compensation benefits for things like medical costs of the injury and treatment and wage replacement for being unable to work. The workers' compensation system is a complicated one, and it is tough for most injured workers to navigate alone. Fortunately, experienced Mississippi workers' compensation lawyers can help support and advocate for injured workers going through the Mississippi workers' compensation system. An experienced Mississippi workers' compensation lawyer will fight for an injured worker to secure benefits in their case and will take them through the system step-by-step. If you have suffered a workplace injury, contact the experienced Louisiana & Mississippi workers' compensation lawyers at Lunsford, Baskin & Priebe. They only get paid if they settle your case or win, and they offer a confidential consultation to hear your side of the story. Contact us today to get started with your confidential workers' compensation consultation with an experienced Mississippi workers' compensation lawyer.
Source:
wtok.com/2022/08/29/emepa-employee-killed-kemper-county/