Filing For Workers' Compensation In Mississippi: Are Independent Contractors And Gig Workers Eligible For Benefits?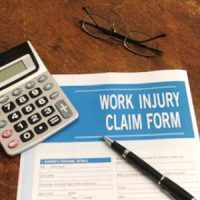 Independent contractor work and gig worker jobs have boomed in recent years throughout the United States and in Mississippi. The sheer number of workers who have transitioned to contract and freelance work has shaped a new labor market, commonly referred to as the "gig economy". In gig economy jobs, workers are technically independent contractors who, among other factors, make their own hours, work when they want, and get paid out on what is known as an "independent contractor basis."
Popular independent contractor jobs and gig worker jobs, such as package delivery, food delivery, professional shopping, and rideshare jobs can present a variety of hazards to workers. Back injuries from moving packages and bags, muscle strains and pains from getting in and out of vehicles, accidents, and slips, trips, and falls can all occur at distribution facilities, stores, and warehouses. When these types of accidents happen to independent contractors and gig workers, unfortunately, they have little recourse under Mississippi workers' compensation laws. It is, therefore, important for workers to know and distinguish between independent contractor and gig worker status and employee status.
Mississippi Workers' Compensation Law Exceptions
Although most workers are eligible to receive workers' compensation benefits if they are injured on the job and otherwise qualify, there are some exceptions under Mississippi workers' compensation laws. One of those exceptions is independent contractors, which usually encompasses gig workers. This means that independent contractors and gig workers are typically not eligible for workers' compensation benefits, such as income replacement and medical cost coverage.
"Independent Contractor Status" Under Mississippi Law
Whether a worker is legally an independent contractor or an employee is determined by Mississippi laws. The analysis is not a simple one, and many factors must be carefully examined when determining independent contractor status. Those factors include, the amount of control that the company has over the individual, the nature of the business, whether the business provided things like tools to the worker to do the job, the type of materials and the location of the work, the duration of the work, the method of payment to the worker (e.g. hourly pay, piece-rate pay, flat-rate pay, commissions, etc.), and the relationship of the worker to the business or firm.
How to Determine Whether You Are Eligible for Workers' Compensation Benefits
Perhaps the only thing that's clear when it comes to determining independent contractor status is that it is not an easy analysis. The best way that a person who is injured during the course of work can find out if they may be entitled to workers' compensation benefits such as wage replacement and medical costs benefits in Mississippi is to reach out to an experienced Mississippi workers' compensation lawyer. The experienced Louisiana & Mississippi workers' compensation attorneys at Lunsford, Baskin & Priebe offer a free and confidential consultation to learn about your case and to see if they can help you. Contact us today for your free and confidential consultation and learn about your workers' compensation rights.
Source:
mdes.ms.gov/employers/unemployment-tax/reporting-and-filing/worker-classification/