Mississippi Motorcycle Laws You Should Know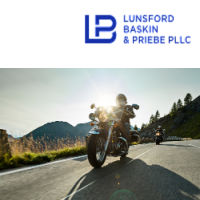 Although motorcycles are a thrilling alternative to standard passenger vehicles, they do have risks. According to the National Highway Traffic Safety Administration (NHTSA), around 5,000 motorcyclists lose their lives every year in vehicular accidents, and motorcyclists are 29 times more likely to die in an accident than standard passenger vehicle drivers. 
Mississippi has implemented critical laws intended to keep motorcyclists and others on the road safe. In this blog, we discuss laws you need to be aware of including helmet laws, passenger laws, insurance requirements, license requirements, and laws regarding lane splitting. 
Mississippi Motorcycle Helmet Laws
In Mississippi, motorcyclists are required to wear a helmet. Mississippi Code 63-7-64 states that no one is allowed to drive a motorcycle or motor scooter on a public road or highway unless they wear a helmet that's been approved by the American Association of Motor Vehicle Administrators. Riding without a helmet is considered a misdemeanor that can carry up to a $100 fine and 10 days in jail. 
To find approved headwear, look for a helmet that features an identifier indicating that it's U.S. DOT (Department of Transportation) compliant. 
Although it may be inconvenient, there's overwhelming evidence indicating that helmets greatly reduce your likelihood of suffering from a fatal head injury. The Centers for Disease Control and Prevention (CDC) stated that helmets reduce the likelihood of a motorcyclist sustaining a head injury by 69%. They also reduce the risk of suffering from a fatal accident by 37%. Additionally, the NHTSA stated that helmets have saved around 25,000 lives over the last 17 years. 
In addition to helmets, it's wise to wear more protective gear, such as protective eyewear and leather apparel, but Mississippi does not require motorcyclists to wear additional protection. 
Motorcycle Riding Laws in Mississippi
Motorcycle passengers are also required to abide by the same Mississippi motorcycle helmet laws as drivers. One important distinction between motorcycle passengers in Mississippi and other states is that there is no age limit for riding as a passenger in Mississippi. Some states, including Washington, Texas, Arkansas, and Louisiana, require passengers to be over a certain age in order to ride on a motorcycle, but Mississippi has no age requirements for riding as a passenger on a motorcycle. Regardless of your passenger's age, they are required to wear a DOT-approved helmet. 
Is Lane Splitting Legal in Mississippi? 
When a motorcycle lane splits, it means that they travel in between two lanes in order to pass vehicles. Motorcyclists frequently use this tactic to navigate traffic jams and to pass vehicles that drive parallel. In many states, this maneuvering is illegal, but is lane splitting legal in Mississippi? The answer is unclear because Mississippi laws do not explicitly indicate whether the tactic is legal or not. 
Although the tactic isn't strictly illegal, you may not want to do it because it can be incredibly dangerous. Additionally, because there is no law specifically indicating that it's legal in Mississippi, other drivers on the road may not expect you to take this maneuver, increasing your likelihood of experiencing a wreck. 
Mississippi Motorcycle License Requirements
All Mississippi motorcyclists are required to have a standard driver's license, and they are also required to have a motorcycle endorsement. In order to receive an endorsement, you need to have already earned your Mississippi driver's license. You then need to take a driving test and a written test that indicate you're knowledgeable about operating your motorcycle safely. Mississippi motorcyclists can earn a four or eight-year endorsement. 
Motorcycle Insurance Requirements in Mississippi 
Like other Mississippi drivers, motorcyclists are required to obtain insurance. At the very least, they must obtain liability insurance that covers $25,000 in property damage per accident, $25,000 for an accident, and $50,000 for physical injuries per accident. 
Mississippi Motorcycle Accident Law Firms
Mississippi's motorcycle laws aim to protect motorcyclists on the road because their risk of suffering from serious or fatal injuries is far greater than standard passenger vehicle drivers. If you're injured in a motorcycle accident caused by another person's negligence, you shouldn't have to pay for your own medical bills and other expenses. Contact a Mississippi motorcycle accident lawyer to help you recover compensation for vehicle damages, medical bills, lost wages, and more. 
For legal support you can rely on in Mississippi, contact the motorcycle accident attorneys at Lunsford, Baskin, & Priebe, PLLC. We have years of experience assisting Mississippi motorcyclists with accident and personal injury claims. Call our Jackson office at 601-983-2667, or you can schedule a free evaluation here.