Louisiana Workers' Compensation Timeline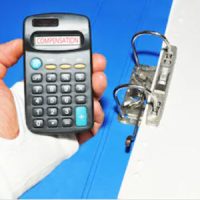 If you're not working while you're recovering from a job-related injury or illness, time can move very slowly. This is especially the case when you're waiting for your workers' compensation claim to resolve. Louisiana workers' compensation pays out benefits to cover medical treatment, as well as to cover lost wages when you're out of work due to the injury.
Let's look at the timeline of how workers' compensation benefits are paid out in Louisiana
Notification of injury: 30 days
If you're injured on the job, you need to notify your employer of the injury within 30 days in Louisiana. This is a very short period of time, so it's important to act quickly. If you file your claim too late, you may not be able to receive any benefits.
This is also the case for repetitive stress injuries (RSI). As soon as you know that you have carpal tunnel syndrome or another RSI that was caused or exacerbated by your job, you should notify your employer of the injury.
Wage benefits payment: 14 days
If you can't work at all because of your injury or illness, you can receive a portion of your wages. In Louisiana, you won't receive any pay for the first seven days you're off work. However, if you're out of work for more than 14 days, you'll receive benefits for those first seven days.
Louisiana requires employers to make wage benefits payments to injured workers on the 14th day after the employer knows about the injury. After that first payment, workers will receive weekly wage benefits.
In Louisiana workers can receive two-thirds of their weekly wage. Someone who brings home $600 a week would receive $400 in weekly wage benefits. These benefits are not taxed.
Medical bill waiting period: 30-60 days
Once you receive medical treatment from your work-related injury or illness, you or your doctor will notify the workers' compensation insurance office about the treatment. Louisiana requires workers' compensation to pay the claim within 30 days of receiving an electric invoice, or 60 days of receiving the paper bill. This is the case for items that the medical provider bills, as well as any out-of-pocket expenses a worker incurs. If the worker has to pay any bills up front, they should ask for an itemized bill to send to the insurance company.
However, note that in Louisiana, medical bills that cost more than $750 must be pre-approved by the insurance provider, unless they are for emergency care. Getting pre-approval for some procedures can take some time, so this may add to the time it takes to receive treatment.
When your employer contests your workers' compensation claim
If your employer decides to contest your workers' compensation claim, this timeline can be extended by months, especially if an appeal is necessary.
Hiring an experienced Louisiana & Mississippi workers' compensation attorney can help shorten this timeline, and make sure that you receive your maximum benefit as soon as possible. Contact us today for a free case consultation.