Louisiana Roofing Contractor Hit With Fines After Workplace Fatality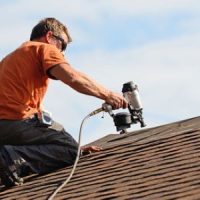 It's no secret that employers in Louisiana and other states have an obligation to keep workers safe, and provide workplaces free of hazards that may cause injuries and even death. However, sometimes employers overlook important safety measures, and tragic workplace accidents occur. Such was the case recently in Baton Rouge when a 22-year-old roofing employee fell tragically to their death at a worksite. This unfortunate fatality shows how employers can and do fail to heed safety protocols, and workers should be aware that workplace injuries can and do occur and should know what to do if they are involved in an accident on the job.
According to reports, the roofing contractor employer who employed the 22-year-old roofer had been warned by federal safety inspectors in February 2022 that it was not complying with necessary safety standards and protocols, and that it was putting employees at risk. Specifically, the U.S. Department of Labor's Occupational Safety and Health Administration's inspectors issued warnings to the roofing contractor employer that it was using inadequate fall protection measures which could lead to serious falling hazards. Two months later, in April, 2022, the company's workers, including the 22-year-old worker, were repairing a skylight when the 22-year-old worker fell through the skylight and later died of injuries as a result of the fall. Federal safety inspectors determined that the roofing contractor employer had put six employees at risk when it exposed them to the falling hazards at that worksite, especially without adequate fall protection measures in place. The roofing contractor employer now faces federal fines imposed due to failing to put safety measures in place and exposing workers to severe and deadly hazards.
Falls are the Leading Cause of Death in the Construction Industry
The construction industry presents a host of hazards to workers – injuries can be caused by a variety of on-the-job risks, such as operating heavy machinery, working near and around falling objects, and even being exposed to chemical and fire burns. However, falls are the leading cause of fatalities in construction industry jobs. Because of the prevalence of construction industry falls and the likelihood of worker fatality from falls, construction employers must put adequate protections in place to prevent falling injuries and deaths from happening, and must ensure that workers use appropriate fall protection equipment and measures.
What to do if a Workplace Injury Occurs
It is the hope of workers, their families, safety oversight agencies, and the public that construction employers protect their employees and ensure that the highest safety standards are in place at every worksite. However, when a workplace accident occurs, workers should seek legal help to see if they are eligible for workers' compensation benefits, such as medical coverage and wage benefits. When a workplace accident occurs, the injured worker should immediately get in touch with an experienced workers' compensation attorney. An experienced Louisiana workers' compensation attorney helps workers navigate the complex workers' compensation system to get money as soon as possible. The experienced Louisiana & Mississippi workers' compensation attorneys at Lunsford, Baskin & Priebe provide a free and confidential consultation to discuss your workers' compensation case. Contact us today to see if we can help.
Source:
insurancejournal.com/news/southcentral/2022/08/02/678448.htm