Louisiana Highway Workers at Risk for Serious Injury and Highway Worker Fatalities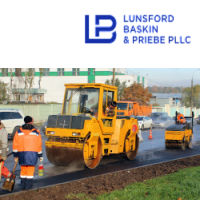 Suffice to say that highway workers and road construction crews have a very dangerous job. Not only is the work itself dangerous as workers must operate heavy machinery, but standing near a highway of fast-moving cars creates a unique hazard that can even be fatal. 
Louisiana does have laws implemented to keep these workers safe. However, many motorists on the road ignore these laws and temporary signs, flying through construction zones and putting themselves and road construction workers at serious risk and causing an increasing number of highway worker fatalities.
When motorists engage in this type of reckless behavior or even simply fail to pay adequate attention, they may strike one of these construction workers. These injuries are extremely serious and often fatal because workers have no protection against a vehicle moving toward them at high speeds.
In this blog, we discuss some of the dangers Louisiana highway workers face and how they may pursue compensation after the accident. 
Dangers Louisiana Highway Workers Face
Of course, the combination of heavy manual labor and hot temperatures magnified off of the asphalt can put these workers at serious risk of heatstroke. It's extremely important to remain hydrated and to take an adequate amount of rest breaks to keep from overheating in these conditions.
This type of work also poses the risk of inhaling dangerous chemicals into the lungs and leading to further harm. Louisiana highway workers must remain vigilant with safety precautions and equipment as it will keep them from damaging their bodies internally.
The heavy machinery used in this line of work can always malfunction and crush the operator and cause serious bodily injury or death. Exercising extreme caution when operating this machinery is vital. 
The most obvious and glaring danger Louisiana highway workers face, however, is a vehicle striking them. While there are likely road signs posted warning all drivers that there are workers present on the road, reduced speed signage, and signage from public safety officials warning drivers of increased penalties for ignoring these signs, this is not always enough to keep drivers from driving recklessly and causing highway worker fatalities.
There is likely a concrete partition between highway workers and active drivers passing through, these concrete partitions only provide so much safety. A driver who has ignored all of the warning signs and is driving too fast through a construction area will still put these workers at serious risk of injury or death. Not only that, but highway workers also have to worry about these drivers being drowsy or distracted which is a whole other issue to account for. 
Workers' Compensation for Injured Louisiana Highway Workers
Qualifying for Louisiana workers' compensation benefits will depend on following the regulations put in place by the state for reporting your injury and filing your claim. As a general rule, you should tell your employer about your injury as soon as possible and seek immediate medical attention, even if your injuries do not seem serious to you at first. 
It is not uncommon for your employer's insurance company to fight your claim and look for any excuse they can find to deny your claim and keep you from receiving the benefits you deserve. That's why it's so important to speak with an experienced workers' compensation lawyer as soon as you can. 
Contact a Louisiana Workers' Compensation Lawyer Today!
Workplace injuries can happen at any time and can put a heavy burden on you during a time when you need rest and recovery. You shouldn't have to worry about your finances while you recover from a workplace injury, so let us help you. We have the experience needed to fight these insurance companies in court, and we want you to receive the compensation you deserve.
For expert workers' compensation support in Louisiana, contact Lunsford, Baskin, and Priebe, PLLC. Our attorneys specialize in workers' compensation, and we have years of experience helping Louisianans receive the workers' compensation they deserved. Call our office at 601-488-3975, or schedule a free case evaluation by clicking here.