Is Workers' Compensation Always the Exclusive Remedy in Mississippi?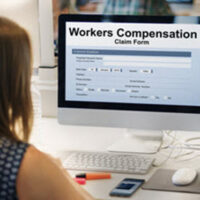 At a time when many jurisdictions are rethinking this concept, the Magnolia State has one of the broadest exclusive remedy provisions in the country. These laws forbid injured workers from obtaining compensation in civil court for a work-related trauma injury or occupational disease.
That being said, very few things in life are "always" true or "never" true. Mississippi law also includes some exclusive remedy exceptions. These exceptions look limited on paper. But they are much more common than most people think.
If an exclusive remedy exception applies, a Jackson workers' compensation attorney can obtain additional compensation for work injury victims. This additional compensation, which usually includes money for pain and suffering and other noneconomic losses, is on top of the compensation already available for medical bills, lost wages, and other economic losses.
Nonsubscriber Matters
Mississippi law requires all employers with five or more full-time employees to buy workers' compensation insurance. So, a large number of employers fall outside this requirement. Additionally, some workers' compensation policies have large loopholes which enables the insurance company to deny some claims.
Moreover, many companies skirt this requirement, or ignore it completely. Some bosses try to classify their workers as "independent contractors" to get around the requirement. Others purchase fake insurance documents and show them to state investigators. Typically, these investigators review documents and do not ask too many questions.
Therefore, a significant number of Mississippi employers do not have workers' compensation insurance, either because they are too small to qualify or too dishonest to play by the rules.
Regardless of the facts, if the company did not have workers' compensation insurance, injured workers may file claims in civil court. Additionally, in many cases, these employers cannot use some common negligence defenses, such as assumption of the risk and comparative fault.
Extreme Recklessness/Intentional Injury
Reckless conduct is often one of the aforementioned policy exclusions. Even if the insurance agreement contains no relevant language, this conduct might justify a civil claim. If supervisors send workers to locations they know, or should know, are dangerous, that's reckless conduct.
Intentional injury might seem like an obscure loophole which never applies. But the intent can be by commission or omission.
Assume Barney assaults Fred in the parking lot. Mr. Slate knew that Barney and Fred were not getting along, but he did not change their work assignments or do anything else to separate them. Under Mississippi law, employer ratification, which is basically the same thing as intent, might apply.
Defective Product
Sometimes, the workplace is just a backdrop for injury. The culprit is a defective or dangerous product. Examples include shoddily-constructed scaffolding, defective earplugs, and power tools without proper safety devices.
Generally, manufacturers are strictly liable for such product defects. These manufacturers cannot hide behind state workers' compensation laws. This liability extends to both economic and noneconomic damages. Additionally, many defective product victims are entitled to additional punitive damages, if the manufacturer intentionally sold shoddy products. 
Reach Out to a Diligent Attorney
Even in Mississippi, workers' compensation is not always the exclusive remedy for workplace injuries. For a free consultation with an experienced workers' compensation lawyer in Jackson, contact Lunsford, Baskin & Priebe, PLLC. We do not charge upfront legal fees in these matters.
Resource:
law.mc.edu/judicial/briefs/2007-CA-01454-SCTAC2.PDF
https://www.lunsfordbaskin.com/top-five-work-related-head-injury-causes-in-mississippi/