Injured in a Car Accident Due to the Fault of Another but Confused about Attorneys' Fees? Your Guide to Personal Injury Attorneys' Fee Agreements in Mississippi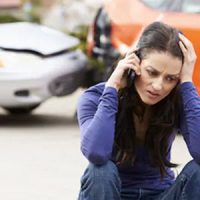 One of the most powerful things that a person can do in Mississippi after they have been injured in a car accident due to the fault of another person is to consult with an experienced Mississippi personal injury lawyer. An experienced Mississippi personal injury lawyer can provide an honest assessment about the claims and defenses in a personal injury case, as well as the potential recovery, case strategy, and next steps. However, many Mississippi residents who have been injured in a car accident due to another individual's fault may be hesitant to contact a lawyer because they are afraid they will be on the hook for a large attorneys' fees bill. To help those injured and seeking a personal injury lawyer in Mississippi better understand that there are different types of lawyer fee agreements in Mississippi, we have put together this short primer.
Different Types of Fee Arrangements in Mississippi Personal Injury Cases 
There are a number of different types of lawyer fee arrangements in Mississippi, and it is important to choose a lawyer that you think is right for you when it comes to legal fees. Here are the different types of arrangements that lawyers typically offer:
Retainer fee: this is probably the most commonly-known fee arrangement. In a retainer fee arrangement, the client pays an upfront amount of money out-of-pocket to secure the legal services of the lawyer. The lawyer then bills their time working on the case against the retainer amount as the case goes forward. The retainer fee is often an estimate of the total cost of the case when it comes to legal fees or an otherwise predetermined sum of money that the lawyer will deduct from as they work on the case;
Hourly rate: the hourly rate fee structure is a common fee arrangement. Under an hourly rate arrangement, the lawyer charges an hourly rate for their time spent working on the client's case. The hourly rate can depend on factors such as the lawyer's professional experience, expertise, and the location where they practice. Under an hourly fee arrangement, clients are billed based on time spent on the case, including things like research, meetings, and court appearances;
Flat fee agreement: under a flat fee agreement, the lawyer and the client agree on a flat or fixed fee for the lawyer's services on a particular legal matter. Flat fees are often used for cases that have fairly predictable workloads, such as drafting contracts and wills.
Contingency fee agreement: the contingency fee arrangement is commonly used in personal injury cases. Under a contingency fee arrangement, the lawyer agrees to take a percentage of the client's recovery, if and when the case is settled or resolved at trial. If the client does not win the case, the lawyer gets nothing, and the client does not pay out-of-pocket for legal fees.
Contingency Fee Personal Injury Lawyer in Mississippi
The experienced Mississippi personal injury lawyers at the law firm Lunsford Baskin & Priebe offer a free and confidential consultation to learn about your personal injury case and only get paid if they settle or win your case. Contact Lunsford Baskin & Priebe today and speak to an experienced Mississippi personal injury lawyer about your rights and options for free.