I Have Been Hurt Before. Am I Still Entitled to Workers' Comp Benefits?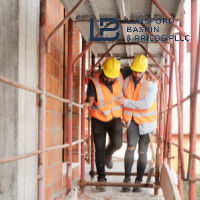 The short answer to the question above is yes, but it's complicated. Read on for more details.
The NIH (National Institutes of Health) published data showing that as of 2018, fully 27% of non-elderly adults in the United States had a pre-existing condition. This is also referred to as a declinable condition.
Both Mississippi and Louisiana top the national average; in fact, they are both in the top five states for percentage of the non-elderly population with pre-existing conditions:
West Virginia                         37%
Mississippi                              34%
Kentucky                                 34%
Arkansas                                 34%
Louisiana                                33%
What does this mean? It means that one out of every three residents of working age in Mississippi and Louisiana is dealing with a pre-existing illness or injury. This becomes especially significant when it is necessary to file for workers' compensation.
Am I still entitled to workers' compensation benefits?
You may assume that if you have an old back injury that is suddenly aggravated again by lifting something at work, you won't be eligible for workers' compensation, but that is not true.
Unfortunately, your claim may be denied at first, but with the help of an experienced workers' compensation attorney, you have a good chance of emerging victorious if you appeal this decision.
Keep in mind the fact that the state does not pay for your workers' compensation benefits. The state requires your employer to pay for insurance that will cover you.
Insurance companies are businesses where profits are paramount. They often find reasons or excuses to deny workers the compensation that they need and are entitled to.
It should be obvious when an injury or illness arises out of the course and scope of employment, but this is actually one of the main areas that workers' comp carriers will put into dispute. They have many ways of claiming your injury is not work-related, forcing you to prove your case before an administrative law judge or in court.
A common basis for denial is that you had a pre-existing condition that is the true source of your ailment. When this isn't the case, the attorneys at Lunsford Baskin & Priebe, PLLC can help you prove it by producing medical records from before and after the accident and introducing evidence of your lifestyle before the accident. If a workplace injury aggravated a pre-existing condition, you might be entitled to compensation for aggravation of the condition.
In Mississippi, a pre-existing condition will reduce your benefits in proportion to the amount the injury is apportioned to the pre-existing condition. This is the case whether or not the pre-existing condition was work-related.
It can be difficult to have a workers' comp claim accepted if you have already received workers' comp for the same injury. In this case, you may have to reopen your old case, something a workers' compensation lawyer can advise you about.
Mississippi
The 2019 Mississippi Workers' Compensation Claims Guide states that "It is important to remember that the aggravation of a pre-existing condition is still a compensable injury. Cases have variously described the issue as one involving the aggravation, exacerbation, acceleration, or lighting up of the pre-existing condition. All of that together or singularly can constitute a compensable injury if the pre-existing condition was aggravated in a significant manner. Stated differently, the employment or work injury does not have to be the sole cause of a medical problem in order for it to be compensable."
This guide also lists  (in section 5.2.c.) several medical problems that could potentially be exacerbated by employment, such as:
Heart attacks
Strokes
Hypertension
Dermatological problems
Cancer
Arthritis
Hemorrhoids
Pulmonary problems
If you have been denied a workers' compensation claim, do not give up:
In Mississippi, you can petition for a hearing with an Administrative Law Judge or appeal to the Workers' Compensation Commission. From there, you can appeal to Circuit Court or directly to the Mississippi Supreme Court. Not only may you obtain benefits that are due to you, but you may also be entitled to other money damages, including punitive damages if the denial was in bad faith.
Louisiana:
When you were hired in Louisiana, you completed a form called "Conditional Job Offer Knowledge Questionnaire"
In this, you were asked to list any pre-existing conditions that you had and given the following warning:
FAILURE TO ANSWER TRUTHFULLY AND/OR CORRECTLY TO ANY OF THE QUESTIONS ON THIS FORM MAY RESULT IN A FORFEITURE OF YOUR WORKERS' COMPENSATION BENEFITS UNDER La. R.S. 23:1208.1.
Hopefully, you took this seriously, because it means exactly what it says: if you did not answer truthfully, you could be out of luck later on when filing for workers' compensation.
In this, and in any other case where your claim is denied for workers' compensation, hire an experienced workers' comp attorney to help you navigate the ins and outs of appeals and deadlines.
In Louisiana, you can request a formal hearing with the Office of Workers' Compensation. A Disputed Claim for Compensation must be filed with the OWC within one year from the accident. A Disputed Claim for Medical Treatment must be filed within one year of the injury or three years from your last payment if you were receiving medical payments that were cut off.
Mississippi and Louisiana:
Remember, don't simply take no for an answer. That's what the insurance company wants you to do. The law is on your side, and you have rights.
The workers' compensation attorneys at Lunsford, Baskin & Priebe PLLC in New Orleans and Jackson will stand up for you and appeal your denial through the proper channels. If the insurer's denial was wrong, we'll make it right, so that you can get the benefits you need and deserve after a workplace injury in Mississippi or Louisiana.
Call us in Jackson, MS at 601-488-3975
Call us in New Orleans, LA at 504-788-2994
Or contact us online