How Long Do I Have To Bring My Personal Injury Lawsuit In Mississippi?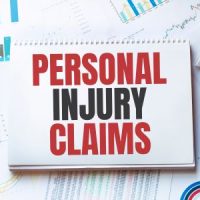 When a person is injured in an accident caused by the negligence of another person or entity (like a company, for example), treating the injury and returning to normal life and work can take time, money, and energy. When a person is seriously injured in an accident, it can be easy for them to put initiating a personal injury lawsuit on the backburner in lieu of healing and returning to regular everyday activities and responsibilities. While this is natural, it's important for those who have been injured in an accident by another person's negligence to be aware that there is a limited time for them to pursue justice and compensation in court against the person for their negligent actions. Allowing the deadline for filing a Mississippi personal injury lawsuit to lapse can be fatal for the case.
The Statute of Limitations in Mississippi Personal Injury Lawsuits
In the United States, and under Mississippi law, time limitations are imposed for bringing lawsuits in all types of legal matters. These time limitations are called the "statute of limitations". The statute of limitations applicable to a claim determines how long a person has to file before they are too late to bring their lawsuit. It is extremely important for a person potentially seeking to initiate a personal injury lawsuit to understand that if the statute of limitations lapses before they file, they most likely will be barred entirely from bringing the case. Therefore, even if a person has a very strong legal case on the merits and has a very good chance of winning their case, it still may be dismissed by the court if the case was not filed within the statute of limitations period.
Under the Mississippi Code §15-1-49, most personal injury lawsuits must be brought within the statute of limitations period of "three (3) years next after the cause of such action accrued, and not after." This means that for most Mississippi personal injury lawsuits, a person must bring a lawsuit within 3 years or they will be barred from bringing the case in court. Types of Mississippi personal injury lawsuits that are applicable to the three-year statute of limitations period include, but are not limited to:
car accidents;
truck accidents;
motorcycle accidents; and
slip and fall accidents.
While most other types of personal injury accidents fall under the three-year statute of limitations applicable to Mississippi personal injury lawsuits, like most things under the law, some exceptions do apply.
How to Determine the Statute of Limitations Period in Mississippi Personal Injury Cases
It bears repeating that the law is almost never, if not never, cut and dry and black and white when it comes to most things. Although strict deadlines for filing apply in Mississippi personal injury lawsuits, the filing deadline date is not always easy to determine with absolute precision. Therefore, if a person has questions about the statute of limitations period in their Mississippi personal injury lawsuit or potential lawsuit, they should immediately reach out to a skilled and experienced Mississippi personal injury lawyer to discuss their case and to ensure that they don't let the statute of limitations lapse. The experienced Batesville personal injury lawyers at Lunsford, Baskin & Priebe can help assist you with your questions about your Mississippi personal injury case, including about the statute of limitations and any other potential filing deadlines. Contact the offices of Lunsford, Baskin and Priebe today for a free and confidential consultation and to see if they can help.