How Does a Pre-Existing Condition Affect a Louisiana Workers' Compensation Claim?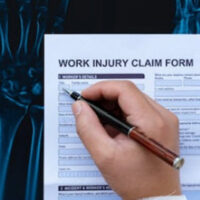 Most job injuries have more than one cause. For example, a worker with a bad knee is more likely to seriously injure that knee. The eggshell skull rule usually applies in these situations. Employers cannot use a victim's vulnerabilities to reduce or deny compensation. Instead, defendants essentially take victims as they find them.
Nevertheless, these claims are rather complex. For example, a New Orleans workers' compensation attorney must prove, by a preponderance of the evidence, that a work-related  trauma injury or occupational disease aggravated the pre-existing condition, and not vice versa. This showing usually requires complex medical expert testimony.
Compensation Available
Serious injury and occupational disease victims are entitled to wage replacement. These benefits give families the ability to stay afloat financially as the victim recovers. Otherwise, the financial stress would probably significantly lengthen the recovery period, or even make recovery impossible. There are basically four types of wage replacement benefits:
Temporary Total Disability: TTD victims cannot work in the wake of their injury or illness diagnosis. Therefore, workers' compensation normally pays two-thirds of the victim's average weekly wage for the duration of the TTD. In Louisiana, TTD benefits last up to five years.
Temporary Partial Disability: TPD victims can work as they recover. But they must reduce their hours or accept lower-paying light duty assignments. So, workers' compensation usually pays two-thirds of the difference between the old and new incomes.
Permanent Total Disability: Some injuries are completely disabling. The d-word is not just a medical term. A disability also has vocational, educational, and other implications. Generally, workers' compensation pays PTD victims a lump sum, based on the nature and extent of the disability.
Permanent Partial Disability: PPD victims are able to work, but the effects of their illnesses or injuries are permanent. Once again, these victims are usually entitled to a lump sum payment.
The medical bill benefit usually encompasses all reasonably necessary medical expenses. Ancillary expenses, such as transportation and medical devices, are covered as well.
Frequently, these victims need immediate medical treatment. Generally, workers' compensation claims do not settle right away. If the case settles too early, the settlement might not fully cover all current and future medical expenses.
So, attorneys send letters of protection in these situations. Since these letters guarantee payment when the case is resolved, medical providers defer their bills.
Exclusive Remedy Issues
Workers' compensation is usually, but not always, the exclusive remedy for job-related illnesses and injuries. In other words, if the incident was work-related, most victims cannot seek damages in court.
That's not always the case with regard to pre-existing and co-existing conditions. If the outside condition contributed more to the injury than the work-related condition, the victim might be able to sue for negligence in civil court.
Substantial compensation is available if the victim/plaintiff establishes negligence, or a lack or ordinary care, by a preponderance of the evidence, or more likely than not.
Connect with a Diligent Attorney
A pre-existing condition does not derail your damage claim. For a free consultation with an experienced workers' compensation lawyer in New Orleans, contact Lunsford, Baskin & Priebe, PLLC. After-hours visits are available.
Resource:
scholarship.law.campbell.edu/cgi/viewcontent.cgi?article=1380&context=clr