Fracture Injuries in Mississippi Workplaces – Mississippi Workplaces that may Present Risk of Fracture Injuries to Mississippi Workers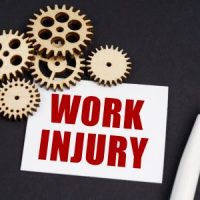 Everyone in Mississippi has heard of a broken bone injury – we have seen our friends or family members walk out of a doctor's office in a cast, or have experienced a bone fracture injury ourselves. However, not many Mississippians are likely aware of just how dangerous certain workplaces can be when it comes to the risk of fracture injuries. To help Mississippians understand the types of workplaces that may present a risk of fracture injury to Mississippi workers, we have compiled a list of the top workplaces to watch out for:
Construction: Fracture injuries may be more common in construction industry jobs, due to the nature of construction work. Exposure to heights, heavy machines, vehicles on the road and on the construction site, and unwieldy tools, all create a workplace that puts construction workers at risk for fracture injuries on the job;
Agriculture: Mississippi's top industry presents another work environment where fracture injuries may be a daily risk to workers. Farmworkers and other agricultural workers often work with tractors and other heavy machines and farm equipment, large animals, and tools that may cause fracture injuries;
Healthcare: Surprisingly, a top Mississippi industry in the business of healing broken bones is also one that may cause fracture injuries to workers. Healthcare workers are at risk of fracture injuries from slipping, tripping, and moving patients, among other risks at a hospital or health center workplace;
Transportation and Trucking: Truck drivers may be at risk for fracture injuries on the job when loading and unloading cargo, if involved in a traffic accident, or from engaging in manual labor, such as jumping in and out of the truck and performing vehicle maintenance;
Retail Work: Even retail workers may be at risk for fracture injuries on the job. Slip and fall accidents, forklift or other heavy machinery injuries, falls from heights, and falling objects may cause fracture injuries on the job in retail or warehouse work;
Mining: Mining jobs may present fracture injury risks to workers due to the heavy machinery, and drilling equipment involved.
Help for Mississippi Workers Who Experience Fracture Injuries on the Job
Most Mississippi workers who suffer from a fracture injury on the job that disables them from working are entitled to Mississippi workers compensation benefits. These benefits are designed to help injured workers recover from workplace injuries so they can get back on their feet and to their regular jobs. Mississippi workers' compensation benefits may include wage replacement compensation, medical expense reimbursement, and vocational training, among other important benefits.
If you were injured on the job in Mississippi, contact the experienced Mississippi workers' compensation lawyers at Lunsford Baskin & Priebe. The experienced Mississippi workers' compensation lawyers at Lunsford Baskin & Priebe offer a free and confidential consultation to learn about your workplace injury and to see if they can help fight to get you benefits due. Contact Lunsford Baskin & Priebe today and speak to a lawyer about your case for free.