Four Common Myths And Facts About Mississippi Workers' Compensation Law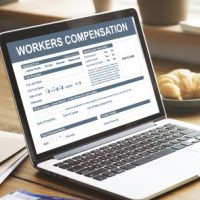 Workers' compensation can be complicated to understand. As a worker, it's important to know your rights about this important benefit.
Here are some common myths about how workers' compensation does, and doesn't work, in Mississippi
Myth #1: I can't receive workers' compensation if the accident was my fault
Employees may not seek workers' compensation if they believe they caused the injury.
In fact, Mississippi is a no-fault state when it comes to workers' compensation. This means that anybody injured while on the job in the Magnolia State can receive workers' compensation benefits if the injury or illness came from the ordinary course and scope of their employment. A delivery driver who gets into an accident while making deliveries can receive workers' compensation coverage for their injuries.
However, workers who are acting outside the scope of their employment generally can't receive workers' compensation. For example, the "scope of employment" would exclude driving while intoxicated or using illegal drugs.
Myth #2: I waited too long to file a claim so now I can't receive any compensation
In general, it's a good idea to move quickly if you've been injured on the job. There are three reasons for this. First, it'll get you the medical attention you need so that you can recover from your injury, and prevent long term pain. Second, the longer you wait, the more chances your employer or insurance company has to say that your injury wasn't caused by your working conditions, or that your injury wasn't serious enough.
Third, in Mississippi, you only have 30 days to notify your employer of your injury or accident. If you wait too long after getting hurt, your claim might be denied.
However, once you've notified your employer about the accident, you have two years from the date of the injury to file a claim for workers' compensation.  This gives you some time to seek treatment.
Myth #3: My claim was denied, so I can't receive any benefits
It's unfortunately very common for initial workers' compensation claims to be denied by the insurance company, or contested by the employer. There are many reasons why an insurance company may deny a claim. They may say that the paperwork was filled out wrong, that deadlines were missed, that the injury wasn't severe, or that the injury was pre-existing and not covered by the policy.
Even though the insurer denies the claim, Mississippi gives workers the right to appeal the claim. You don't need to take "no" for an answer when it comes to receiving compensation for your injury.
Myth #4: workers' compensation attorneys can't help me with my claim.
There's no need to go it alone when you're suffering from a workplace related injury or illness. Louisiana & Mississippi workers' compensation attorneys have seen it all. They can walk you through the process, help you complete the paperwork, and file an appeal if your initial claim was denied.
If you have questions about how an attorney can help with your workers' compensation claim, contact us today for a free consultation.