Family Of Louisiana Worker Killed In Workplace Accident Awarded $27million By Louisiana Jury In Wrongful Death Lawsuit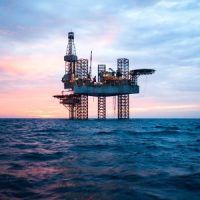 Offshore work in the oil and gas industry can be extremely dangerous. Despite the potential to make a good living, working in oil drilling offshore presents a litany of potential hazards to workers, such as extreme temperatures and weather, working with flammable products and materials, the potential to drown in the water, falling objects and being struck with moving objects, exposure to toxic chemicals and materials, and injury by heavy machinery, among other dangers in the workplace. Unfortunately, in 2018, in what has become a well-known case throughout Louisiana, a Louisiana worker succumbed to the hazards of offshore oil work, and was killed on the job in the Gulf of Mexico. The worker who was tragically killed in the workplace accident was Louisiana resident Walter Jackson, who was working on an oil and gas production platform when he was fatally injured. Mr. Jackson's family brought a wrongful death lawsuit against Mr. Jackson's employer, Talos ERT, LLC, alleging that the company had allowed the workers to do unsafe work on the oil platform. Specifically, the family alleged that Talos ERT authorized workers to use their own ropes to move large pipes at the site, despite objections to this practice and requests for safer equipment by contractors. The unsafe work practice resulted in a rope breaking, causing a heavy pipe to fall and kill Mr. Walker. A Louisiana jury ultimately awarded Mr. Walker's family approximately $27million in damages in the wrongful death lawsuit.
Wrongful Death Lawsuits for Families of Workers Tragically Killed on the Job
For families who have experienced the pain and loss of a loved one who has been killed on the job in Louisiana, there may be options and recourse under Louisiana laws. First, certain family members may be entitled to workers' compensation benefits under Louisiana workers' compensation laws, such as funeral expenses and a one-time monetary payment. In addition, certain family members may bring suit under Louisiana wrongful death laws against the employer who employed their loved one, if the company is at fault. Under Louisiana wrongful death laws, certain family members may be entitled to compensation for pain and suffering, funeral expenses, and loss of income. It is important for loved ones of those who have been killed on the job in Louisiana to be aware that there is a limited time to file a claim under Louisiana wrongful death laws, called the statute of limitations. To learn more about the statute of limitations and next steps, family members of those who have been killed on the job in Louisiana should speak with an experienced Louisiana personal injury lawyer as soon as possible after a tragic accident occurs.
If you or a loved one has been injured on the job in Louisiana, contact the experienced Louisiana workers' compensation lawyers and personal injury lawyers at Lunsford Baskin & Priebe. Contact Lunsford Baskin & Priebe today for a free and confidential consultation and learn about your entitlement to compensation.
Source:
insurancemarinenews.com/insurance-marine-news/family-of-fatally-injured-offshore-worker-wins-27m-verdict/