Empty Pockets: What Happens When A Truck Accident In Mississippi Is Caused By A Judgment-Proof Driver?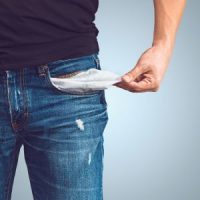 Truck driving is an important industry in Mississippi and throughout the United States. With nearly 3.5 million truck drivers out on the road transporting important and necessary goods for American families, the transportation industry is both critical to our daily lives and the lives of the many truck drivers that rely on truck driving for their livelihood. However, trucks used by commercial truck drivers are extremely heavy machines that can cause significant damages to both property and person when improperly operated. Coupled with a full load on a flat-bed, refrigerator unit, or tanker, and trucks can be lethal when involved in an accident, especially at high speeds and with smaller cars and motorcycles out on the roads and highways. Simply put, truck accidents do happen and can be very deadly. But what happens if a truck accident is caused by a negligent commercial truck driver, and that driver has no assets? Is there compensation for the victims? Can the victims get justice? This is an important question that many truck accident survivors may ask themselves when faced with whether to initiate a lawsuit in court for money damages against a negligent but judgment-proof truck driver.
Mississippi Truck Accidents and Vicarious Liability
When an employee of a company causes an accident and other people are harmed, there may be a claim for damages against both the employee who caused the accident and the employer who employed that employee. This legal principle or rule is called "vicarious liability". Under the theory of vicarious liability, employers may be liable for the conduct of an employee if that employee was acting within the scope of their employment when the accident occurred. In other words, the truck driver themselves may be primarily liable for causing the accident, and the employer of the truck driver may also be liable for damages caused by the accident if the driver caused the accident within the scope of their employment. The good news for truck accident victims is that if the truck driver that caused the accident indeed has no assets to pay a judgment (and is effectively "judgment-proof"), they may still have recovery against the employer for money damages, as there may be a theory under the vicarious liability rule that the employer is also liable for the accident.
Vicarious Liability in Mississippi Truck Accidents: A Complex Theory
Although there are avenues available under the theory of vicarious liability for truck accident victims in Mississippi who have been injured by a truck driver on the job, personal injury cases involving vicarious liability theories are complex and difficult to prove. Therefore, it is best to get legal help with a Mississippi trucking accident case for the best chance of recovery. The skilled and experienced Batesville personal injury lawyers at Lunsford Baskin & Priebe offer a free and confidential consultation to learn about your Mississippi truck accident case and to see if they can help you get compensation. Contact Lunsford Baskin & Priebe today to speak to a lawyer for free.